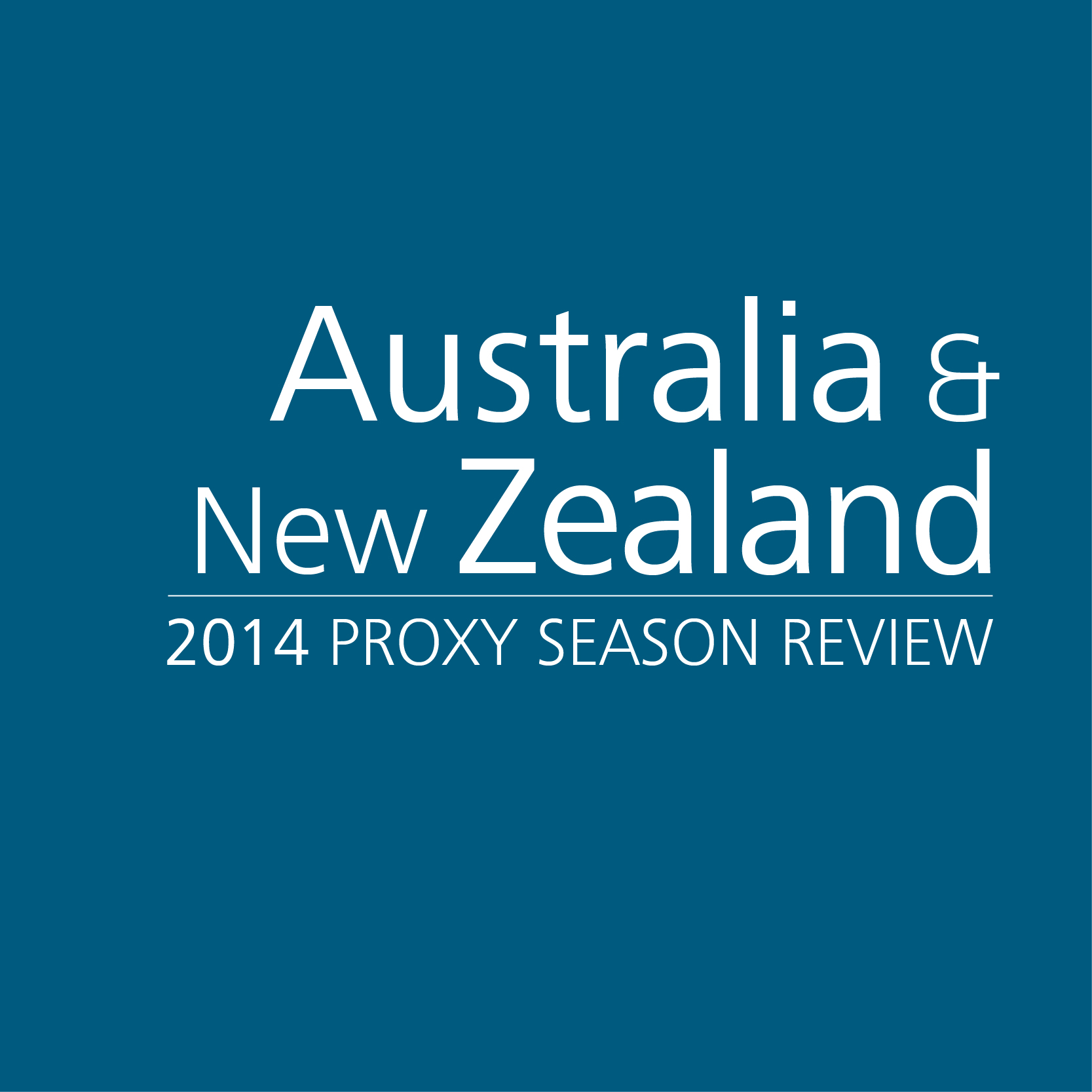 Abstract
Australia's "two strike" regime continues to result in a general improvement in executive remuneration structure, disclosure and practices.
Shareholder voting trends demonstrate an increased liklihood not to support excessive or material unexplained increases in executive fixed remuneration, payment of bonuses that did not align with company performance or had no performance hurdles other than continued service, poor disclosure, retrospective changes to performance targets, or where board discretion was used to pay an STI or LTI where hurdles were not met.
Positive market trends include the introduction of a minimum financial gateway hurdle in STI plans, to better align short term bonuses with defined financial targets, and the introduction of mandatory minimum shareholdings for executives and non-executive directors.
Director tenure and "overboarding" were subject to an increasing level of scrutiny by shareholders, who continue to be cautious when voting against director elections. ISS recommended against 8 percent of director nominees, with the predominant reason being non-independence on a board that was also not sufficiently independent.
A trend observed from unsuccessful economic transactions which did not gain a sufficient level of shareholder support, was the presence of concerns for appropriate corporate governance.
Shareholders were more likely to approve a transaction where it was unanimously supported by the board, an independent expert found it was fair and reasonable, and there were no perceived corporate governance issues; and, in the case of M&A transactions, the price was to be at a material premium to the prevailing share price.