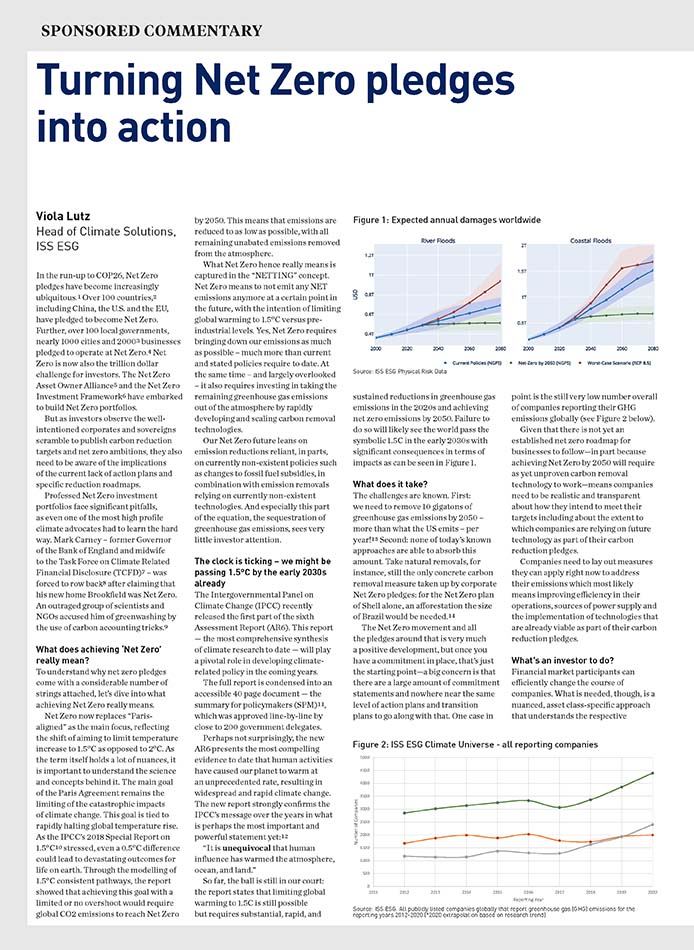 Turning Net Zero Pledges Into Action
Featured in the IPE Magazine supplement 'Towards Net Zero', November 1 issue.
In the run-up to COP26, Net Zero pledges have become increasingly ubiquitous. Over 100 countries, including China, the U.S. and the EU, have pledged to become Net Zero. Further, over 100 local governments, nearly 1000 cities and 2000 businesses pledged to operate at Net Zero. Net Zero is now also the trillion dollar challenge for investors. The Net Zero Asset Owner Alliance and the Net Zero Investment Framework have embarked to build Net Zero portfolios.
Read the full article to learn more.