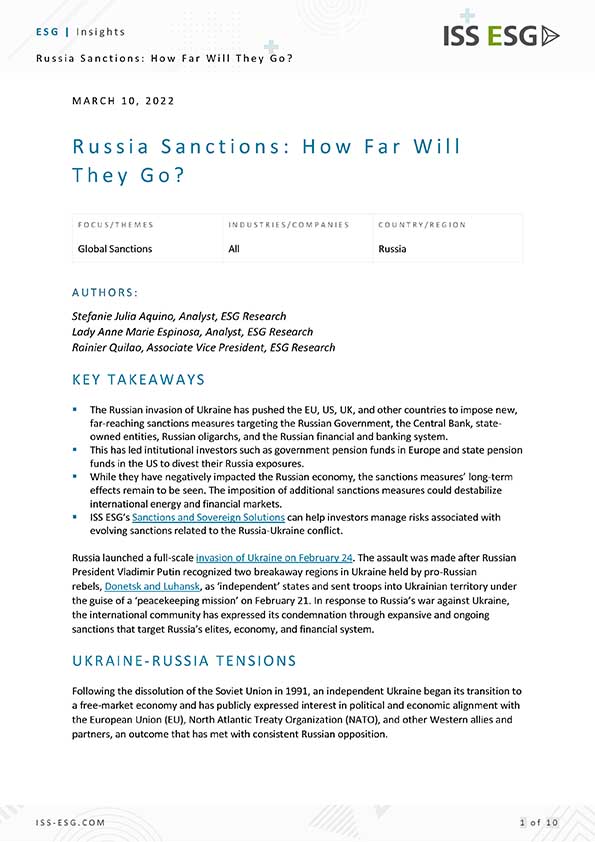 Russia Sanctions: How Far Will They Go?
MARCH 10, 2022
KEY TAKEAWAYS
The Russian invasion of Ukraine has pushed the EU, US, UK, and other countries to impose new, far-reaching sanctions measures targeting the Russian Government, the Central Bank, state-owned entities, Russian oligarchs, and the Russian financial and banking system.
This has led institutional investors such as government pension funds in Europe and state pension funds in the US to divest their Russia exposures.
While they have negatively impacted the Russian economy, the sanctions measures' long-term effects remain to be seen. The imposition of additional sanctions measures could destabilize international energy and financial markets.
ISS ESG's Sanctions and Sovereign Solutions can help investors manage risks associated with evolving sanctions related to the Russia-Ukraine conflict.