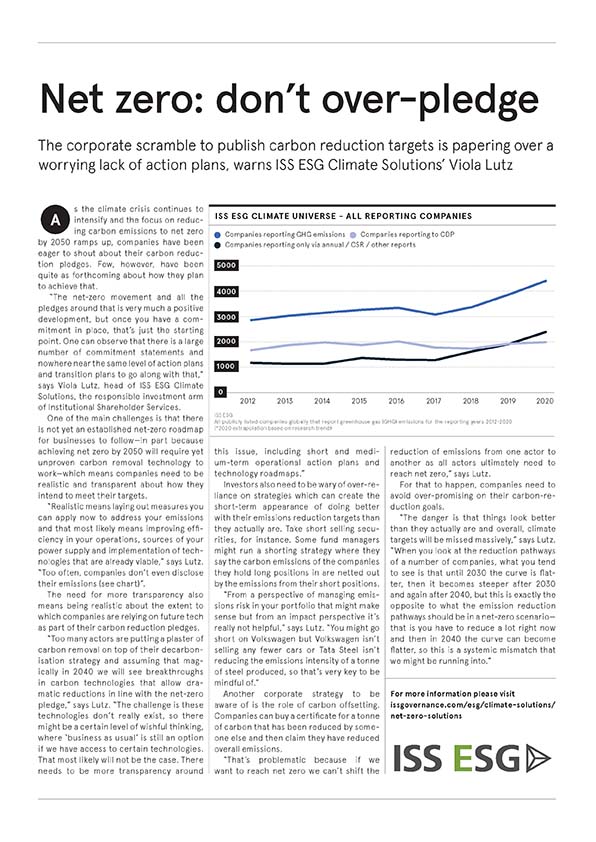 Net Zero: Don't Over-Pledge
Featured in The Sunday Times supplement 'Sustainable Investing' by Raconteur, November 7 issue.
"The net-zero movement and all the pledges around that is very much a positive development, but once you have a commitment in place, that's just the starting point. One can observe that there is a large number of commitment statements and nowhere near the same level of action plans and transition plans to go along with that," says Viola Lutz, head of ISS ESG Climate Solutions.
Read the full article to learn more.