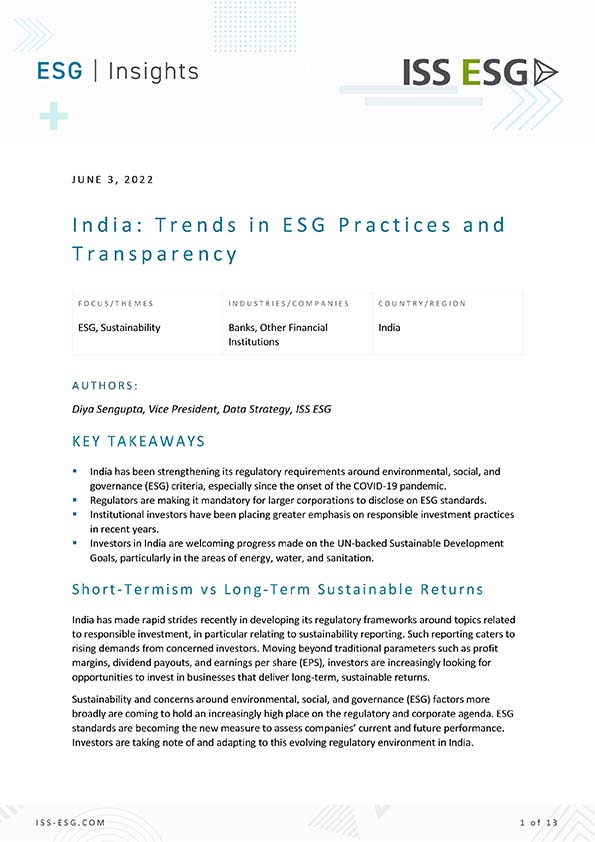 India: Trends in ESG Practices and Transparency
JUNE 3, 2022
KEY TAKEAWAYS
India has been strengthening its regulatory requirements around environmental, social, and governance (ESG) criteria, especially since the onset of the COVID-19 pandemic.
Regulators are making it mandatory for larger corporations to disclose on ESG standards.
Institutional investors have been placing greater emphasis on responsible investment practices in recent years.
Investors in India are welcoming progress made on the UN-backed Sustainable Development Goals, particularly in the areas of energy, water, and sanitation.