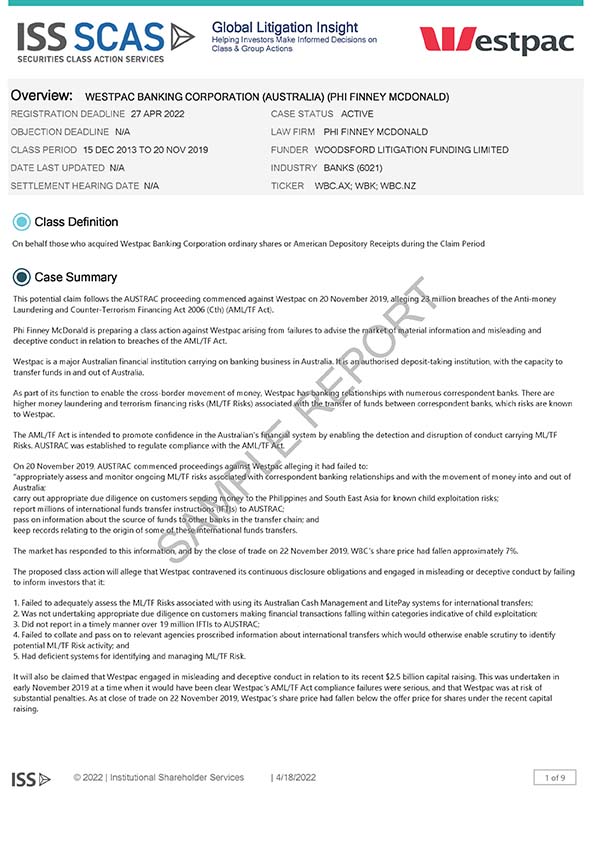 Global Litigation Insights
APRIL 20, 2022
Key components include:
A QUICK HITS OVERVIEW highlighting critical case dates at a glance, including registration and objection deadlines, class periods, law firms and funders, as well as securities.
INTUITIVE LAYOUT AND NAVIGATION providing easy access to important information that is most relevant to you and your teams.
INFORMATIVE SECTIONS on the case summary, such as defendant data, critical participation details, required documentation requirements, registration details, as well as the law firm and funder information.
FINANCIALS including additional easy-to-use revenue, net income, EBITA, and stock price data— providing a comprehensive overview of the health of the company.
ESG Factors including Norm-based, Governance Quality, and ESG scores that only ISS can provide with our signature 360-degree view of the involved parties.