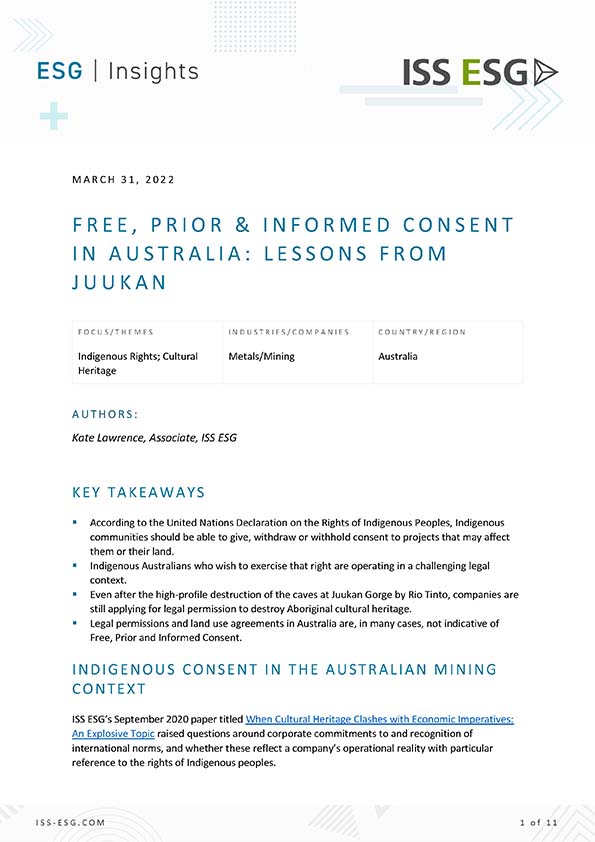 Free, Prior & Informed Consent in Australia: Lessons from Juukan
MARCH 31, 2022
KEY TAKEAWAYS
According to the United Nations Declaration on the Rights of Indigenous Peoples, Indigenous communities should be able to give, withdraw or withhold consent to projects that may affect them or their land.
Indigenous Australians who wish to exercise that right are operating in a challenging legal context.
Even after the high-profile destruction of the caves at Juukan Gorge by Rio Tinto, companies are still applying for legal permission to destroy Aboriginal cultural heritage.
Legal permissions and land use agreements in Australia are, in many cases, not indicative of Free, Prior and Informed Consent.