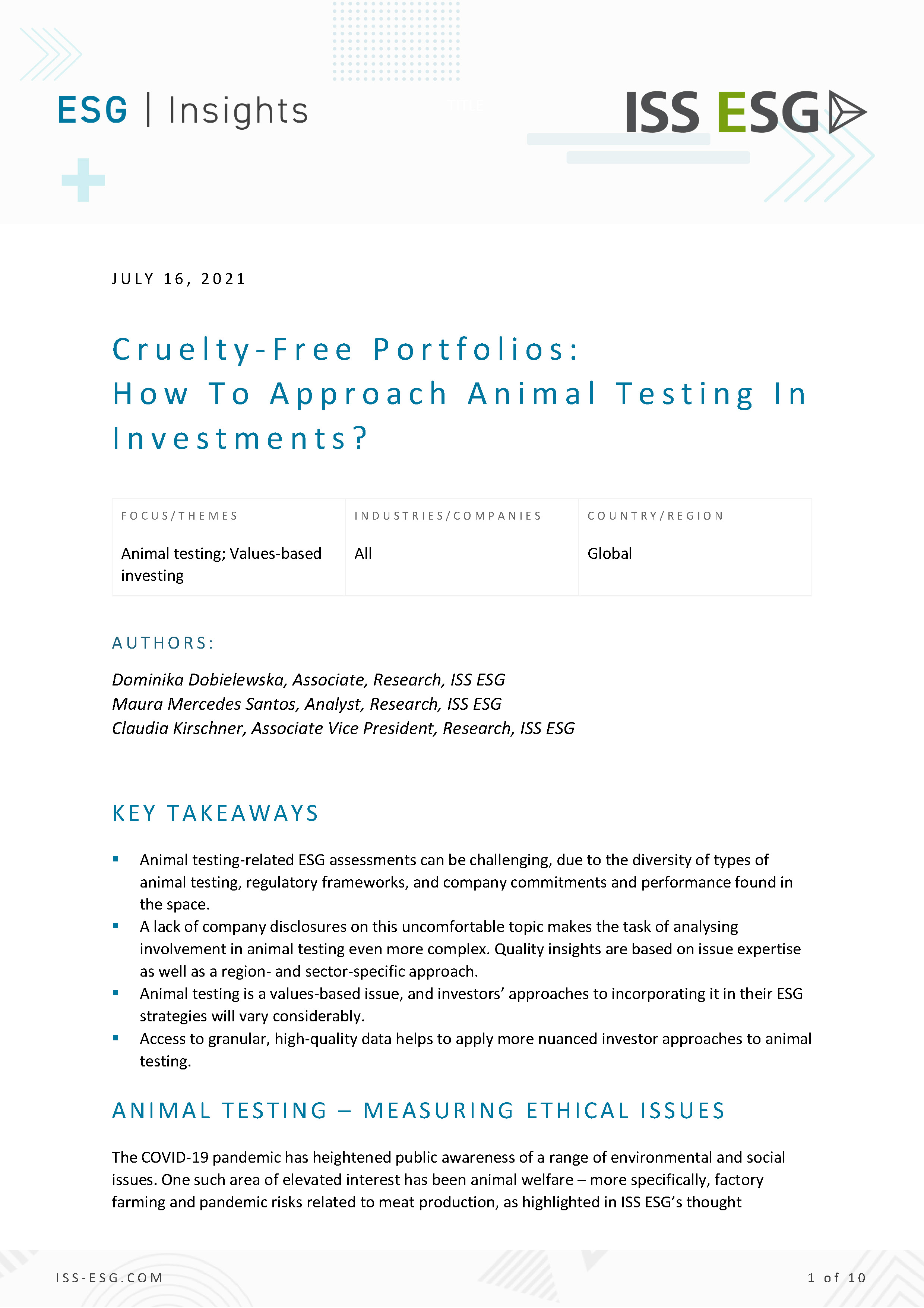 Cruelty-Free Portfolios: How to Approach Animal Testing in Investments?
JULY 16, 2021
KEY TAKEAWAYS:
Animal testing-related ESG assessments can be challenging, due to the diversity of types of animal testing, regulatory frameworks, and company commitments and performance found in the space.
A lack of company disclosures on this uncomfortable topic makes the task of analysing involvement in animal testing even more complex. Quality insights are based on issue expertise as well as a region- and sector-specific approach.
Animal testing is a values-based issue, and investors' approaches to incorporating it in their ESG strategies will vary considerably.
Access to granular, high-quality data helps to apply more nuanced investor approaches to animal testing.