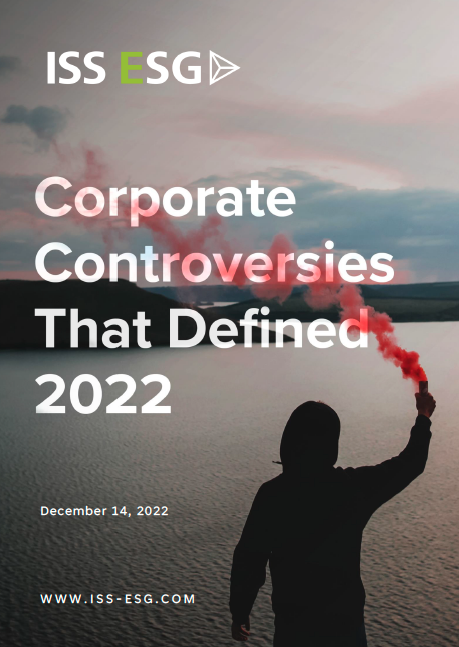 Corporate Controversies That Defined 2022
December 12, 2022
ISS ESG identified and tracked nearly 17,000 ESG controversies, reported by the media and stakeholders, linked to around 3,000 of over 17,000 monitored companies.
The largest share of the 17,000 individual corporate controversies, at nearly 18%, revolved around labour rights, with strike action, working conditions, and union rights as predominant themes. In contrast, corporate controversies linked to climate change and biodiversity received less attention from the press.
Energy and Automobiles & Components were overall the industries with the highest intensity of ESG controversies. The pervasiveness of controversies was greater among Telecommunication Services, however, where a third of companies were tied to problematic conduct.
While the international community continues to reiterate the need for adequate remediation measures for controversies associated with the Xinjiang region of China, only a few issuers with ties to the region have heeded this call.
Issuers' activities in Myanmar continue to be scrutinized, with the focus shifting to their exit from these ventures, placing companies in a difficult position.
For companies that continue business operations in areas of high risk and insecurity, such as Iraq and Syria, the long-term risk of significant financial penalties, damaged reputation, and criminal convictions outweigh immediate fears of lost revenue and market position.
There is an increased focus on safe, diverse, and inclusive workplace culture in the developed market regions, especially driven by internal and external investigations of sexual harassment in Australia's FIFO industry.
Big Tech companies continue to face scrutiny from both international and national regulators for abuse of dominance, resulting in an increased risk of hefty financial penalties, among other problems.