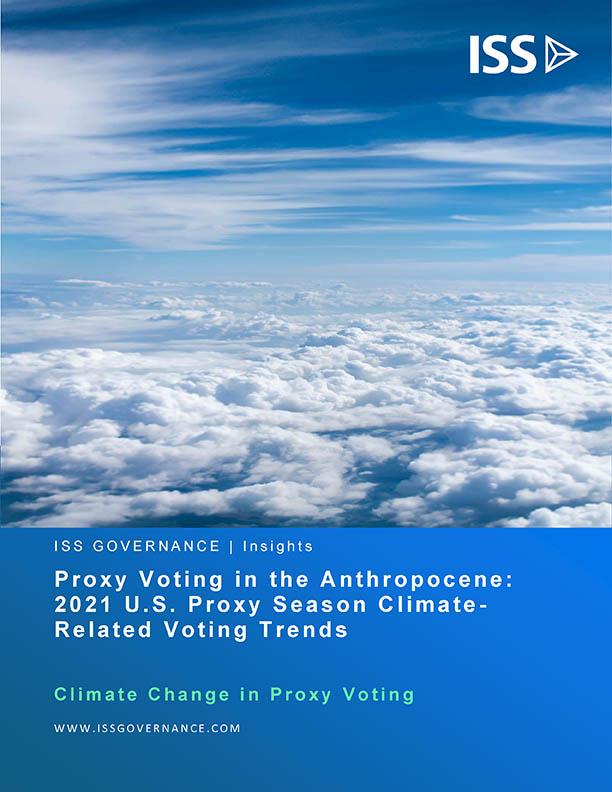 Proxy Voting in the Anthropocene: 2021 U.S. Proxy Season Climate-Related Voting Trends
SEPTEMBER 15, 2021
KEY TAKEAWAYS
The 2021 U.S. proxy voting season marked an escalation of shareholder engagement on climate-related issues as well as an expansion of tactics.
 Many investors are moving beyond requests for disclosure to voting against directors for perceived failures of climate risk mitigation
 The 2021 season saw the advent of the Say-On-Climate proposal, an attempt to secure a dedicated ballot item that would enable investors to express views on a company's management of climate-related risks on a recurring basis.
 The number of climate-related shareholder proposals as well as levels of support have grown over the past 3 years.
 The recent IPCC AR6 Synthesis report and 2021 US Proxy Season trends outlined in this report demonstrate that the days of regarding climate disclosure and risk as "non-financial" niche issues targeted by a relatively small number of activists and NGOs are over.