DECODING ESG
SERIES
Sustainable investment globally totals more than a third of assets under management in five of the world's largest markets.
Investors would be wrong to think that this race has been run, however. Consumer pressure drives ESG-themed retail investments, and the sector is seeing stellar growth. In the US, even with market share doubling over the past five years, ESG funds represent just 1.4% of long-term AUM.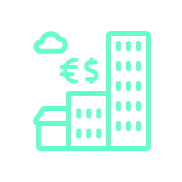 One of the key barriers to entry into this sector is the sheer volume of jargon used in the industry. In this series, ISS ESG works to unpick some of this jargon, with a view to making responsible investment open to all.