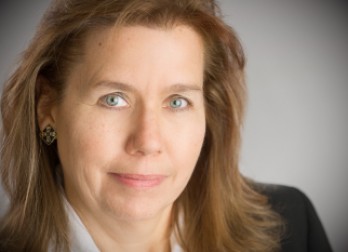 Martha Carter | Managing Director and Head of Global Research & Policy

Martha Carter, Ph.D. is the Head of Global Research for ISS.  In this role, she directs proxy voting research for the firm, leading a research team that analyzes companies in over 110 markets around the world, provides institutional investors with customized research, and produces studies and white papers on issues and topics in corporate governance.
In addition, Martha serves as the Head of the ISS Global Policy Board, which develops the ISS Global Proxy Voting Policies.  Named for five years in a row to the National Association of Corporate Directors (NACD) Directorship 100 List of the most influential people in the boardroom community (2008-2012), Martha has been quoted in media around the world and is a frequent speaker for corporate governance events, such as NACD, International Corporate Governance Network (ICGN), and the Society of Corporate Secretaries and Governance Professionals. She is a member of the University of Maryland Center of Financial Policy (CFP) Advisory Board and has written articles for publications, including the International Foundation of Employee Benefit Plans (IFEBP) Benefits Magazine (2011), ICGN Yearbook (2009), and Financial Analysts Journal (2003).
Prior to joining ISS in 2002, Martha served as a Director in Listing Qualifications for The NASDAQ Stock Market.  She holds a Ph.D. in finance from George Washington University, an MBA in finance from The Wharton School, University of Pennsylvania, and undergraduate degrees in mathematics and French at Purdue University.
Carol Bowie | Head of Americas Research

Carol Bowie leads the research group responsible for proxy analysis and vote recommendations for thousands of companies in the U.S., Canada, and Latin America.  During 2010 and 2011, she led compensation policy and research development at ISS, and previously headed the ISS Governance Institute team, which produces research and information around key issues in corporate governance and coordinates ISS's benchmark policy development.  Prior to that, Ms. Bowie directed ISS's Governance Research Service unit, which she also managed at the Investor Responsibility Research Center (IRRC) prior to its acquisition by ISS in 2005. Before joining IRRC, Ms. Bowie was Director of Publications & Research for Executive Compensation Advisory Services and long-time managing editor of the Executive Compensation Reports newsletter, analyzing trends and developments in executive pay at public companies.  She is a frequent speaker on executive compensation and other governance issues, has published articles in journals such as Mergers & Acquisitions and Directorship Magazine, and often provides information and commentary to the business and general press. Ms. Bowie was named to the National Association of Corporate Directors' 2010, 2011, and 2012 Hall of Fame lists as one of the 100 most influential people in corporate governance and boardrooms.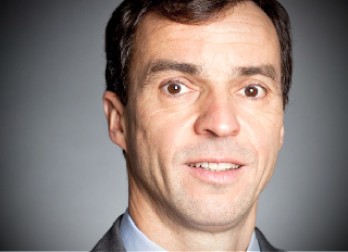 Jean-Nicolas Caprasse | Head of European Business
Jean-Nicolas is the European business head for ISS. With over 20 years of experience in corporate governance, Jean-Nicolas joined ISS through its 2005 acquisition of Deminor Rating, of which he had been a co-founder and the Managing Partner since 2000, and a partner of Deminor International since 1993. Prior to joining Deminor, he spent five years with JP Morgan as a Capital Markets Associate in Brussels and New York. He started his business career as an assistant to the CFO at American Petrofina (now Total SA) in Dallas, Texas. Jean-Nicolas has a degree in Commercial Engineering from Solvay Business School ULB/VUB in Brussels (1986) and an MBA from INSEAD in Fontainebleau, France (1992).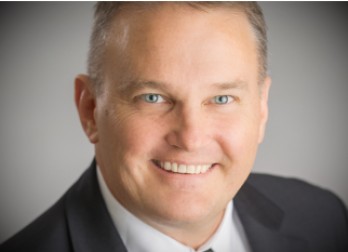 Chris Cernich | Head of M&A and Proxy Contest Research
Chris Cernich joined ISS in June 2010 as Head of M&A and Proxy Contest Research. He oversees analyses and vote recommendations for high profile and contentious mergers and proxy fights globally. Prior to joining ISS, he was Director of Mergers & Acquisitions and Quantitative Analysis at Proxy Governance, Inc. His previous management experience includes eight years in corporate finance and strategy at the Ford Motor Company. Mr. Cernich is also the chief author of two studies sponsored by the IRRC Institute: "The Effectiveness of Hybrid Boards" (2009), which examined the impact of shareholder activism on corporate financial performance and "Compensation Peer Groups at Companies With High Pay" (2010), which examined systemic bias in compensation benchmarking practices at S&P 500 companies. Mr. Cernich holds an MBA in Finance and Strategy from the University of Michigan and a PhD in American Literature.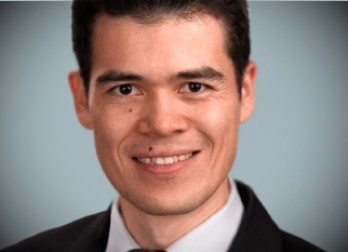 Jun Frank | Head of Asia ex-Japan Research
Jun Frank is the ISS head of Asia ex-Japan research, overseeing proxy advisory service and policy developments for the region. He joined ISS in June 2012 after receiving an MBA with concentrations in corporate finance and investments from the University of Notre Dame. He was a Notre Dame MBA Fellow and graduated from the program with magna cum laude. Prior to Notre Dame, he served as Director of Asian Proxy Research at Glass Lewis where he managed corporate governance research on Asian companies since 2005 when the firm expanded its coverage to Asia. He was also a committee member of the Corporate Governance Forum Steering Committee at the Japan Society of Northern California, helping to organize speaker series and conferences on corporate governance. He received a bachelor's degree from University of California at Berkeley with highest honors in Anthropology and high distinction in general scholarship. In 2008, he was named a "Rising Star of Corporate Governance" by Millstein Centre for Corporate Governance and Performance at the Yale School of Management.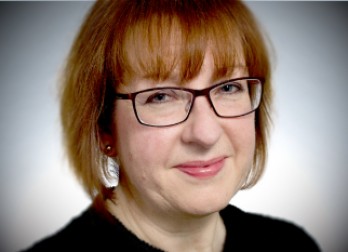 Georgina Marshall | Head of EMEA Research

Georgina Marshall is the Head of EMEA Research for ISS. Georgina leads the ISS research teams that are based in London, Brussels and Paris covering the United Kingdom, Continental Europe, the Middle East and Africa. Georgina also has a role on ISS' Global Policy Board and oversees ISS' company engagement activities. Prior to ISS, Georgina was Regional Head of Corporate Governance for Aviva Investors, a global asset manager with a proven track record of leading corporate governance and responsible investment practices. In addition to her 10-year tenure at Aviva Investors, Georgina held IT and Finance roles at Swiss Re and at Mercantile and General Re Insurance. She is a Chartered Accountant (ICAEW), and member of ICAEW Faculty of Finance and Management. Georgina graduated with honours from the University of Exeter.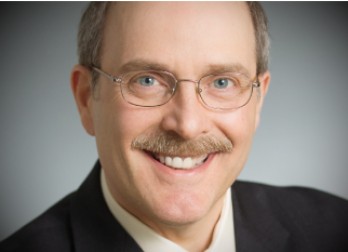 Patrick McGurn | Executive Director and Special Counsel

Patrick McGurn is Executive Director and Special Counsel at ISS.  Considered by industry constituents to be one of the leading experts on corporate governance issues, he is active on the nationwide speaking circuit and plays an integral role in ISS's policy development.  Prior to joining ISS in 1996, Mr. McGurn was director of the Corporate Governance Service at the Investor Responsibility Research Center (IRRC), a not-for-profit firm that provided governance research to investors. He also served as a private attorney, a congressional staff member and a department head at the Republican National Committee. He is a graduate of Duke University and the Georgetown University Law Center. He is a member of the bar in California, the District of Columbia, Maryland and the U.S. Virgin Islands. Mr. McGurn serves on the Advisory Board of the National Association of Corporate Directors. He was named to the 2011 NACD/Directorship 100 list.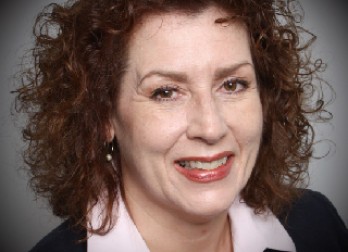 Debra Sisti | Head of Canadian Governance Research

Debra Sisti is the Head of Canadian Governance Research at ISS. She is responsible for managing policy development and benchmark Proxy Advisory Service research for approximately 2700 Canadian publicly listed companies. Debra was a co-founder, director and officer of the predecessor Canadian corporate governance firm Allenvest Group Limited. During the course of her 20+ years with the company as it transitioned from Allenvest to Fairvest Securities to ISS/MSCI, she has held many responsibilities from those as a licensed institutional trader and director of a registered investment firm, to management of client accounts, and the introduction and oversight of several corporate governance services including proxy voting for Canadian institutions. Ms. Sisti is a member of the Ontario Securities Commission Continuous Disclosure Advisory Committee. She is also ISS' delegate as Associate member of the Canadian Coalition for Good Governance.