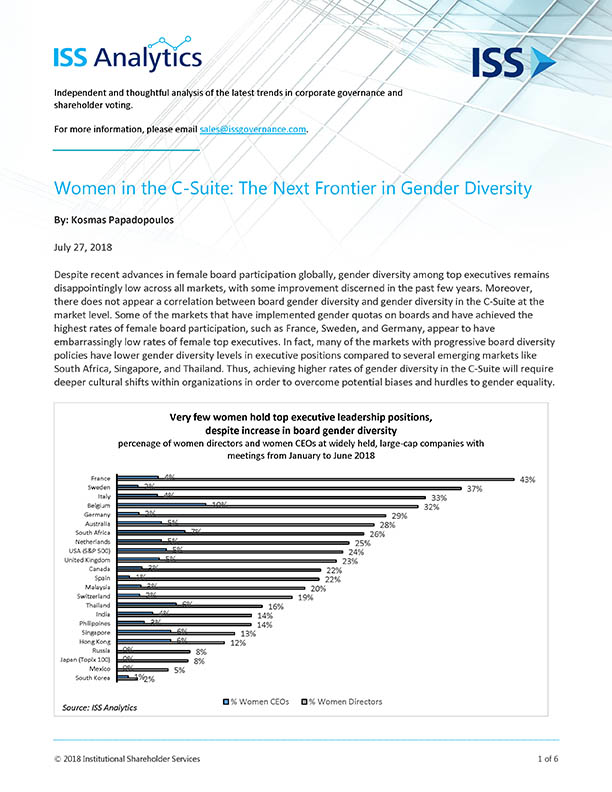 Women in the C-Suite: The Next Frontier in Gender Diversity
JULY 27, 2018
Despite recent advances in female board participation globally, gender diversity among top executives remains disappointingly low across all markets, with some improvement discerned in the past few years.
Moreover, there does not appear a correlation between board gender diversity and gender diversity in the C-Suite at the market level. Some of the markets that have implemented gender quotas on boards and have achieved the highest rates of female board participation, such as France, Sweden, and Germany, appear to have embarrassingly low rates of female top executives. In fact, many of the markets with progressive board diversity policies have lower gender diversity levels in executive positions compared to several emerging markets like South Africa, Singapore, and Thailand.
Thus, achieving higher rates of gender diversity in the C-Suite will require deeper cultural shifts within organizations in order to overcome potential biases and hurdles to gender equality.