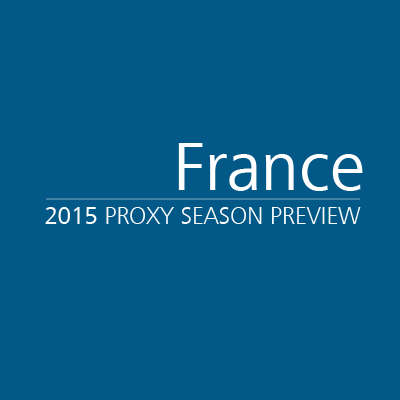 Abstract
Some significant management changes have occured at the top of a number of CAC40 French companies in the last year, with more upcoming or expected.
The top management changes have driven a number of controversial remuneration-related proposals expected to be seen at the upcoming general meetings.
Double voting rights implementation and the potential loss of the one share, one vote principle as the normal model for many French companies is set to be the main issue of the 2015 season as a consequence of the Florange Act.