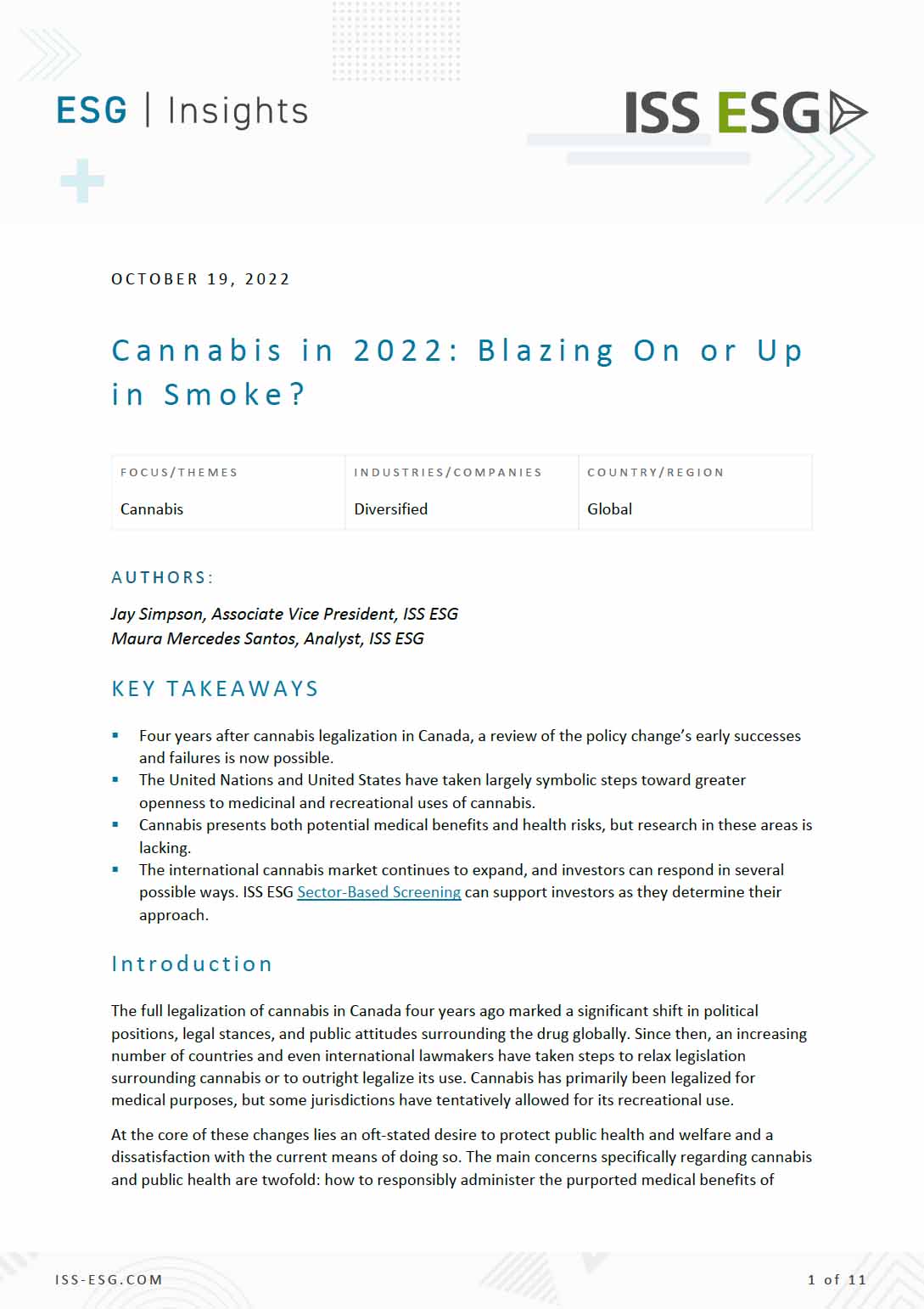 Cannabis in 2022: Blazing On or Up in Smoke?
OCTOBER 19, 2022
KEY TAKEAWAYS
Four years after cannabis legalization in Canada, a review of the policy change's early successes and failures is now possible.
The United Nations and United States have taken largely symbolic steps toward greater openness to medicinal and recreational uses of cannabis.
Cannabis presents both potential medical benefits and health risks, but research in these areas is lacking.
The international cannabis market continues to expand, and investors can respond in several possible ways. ISS ESG Sector-Based Screening can support investors as they determine their approach.