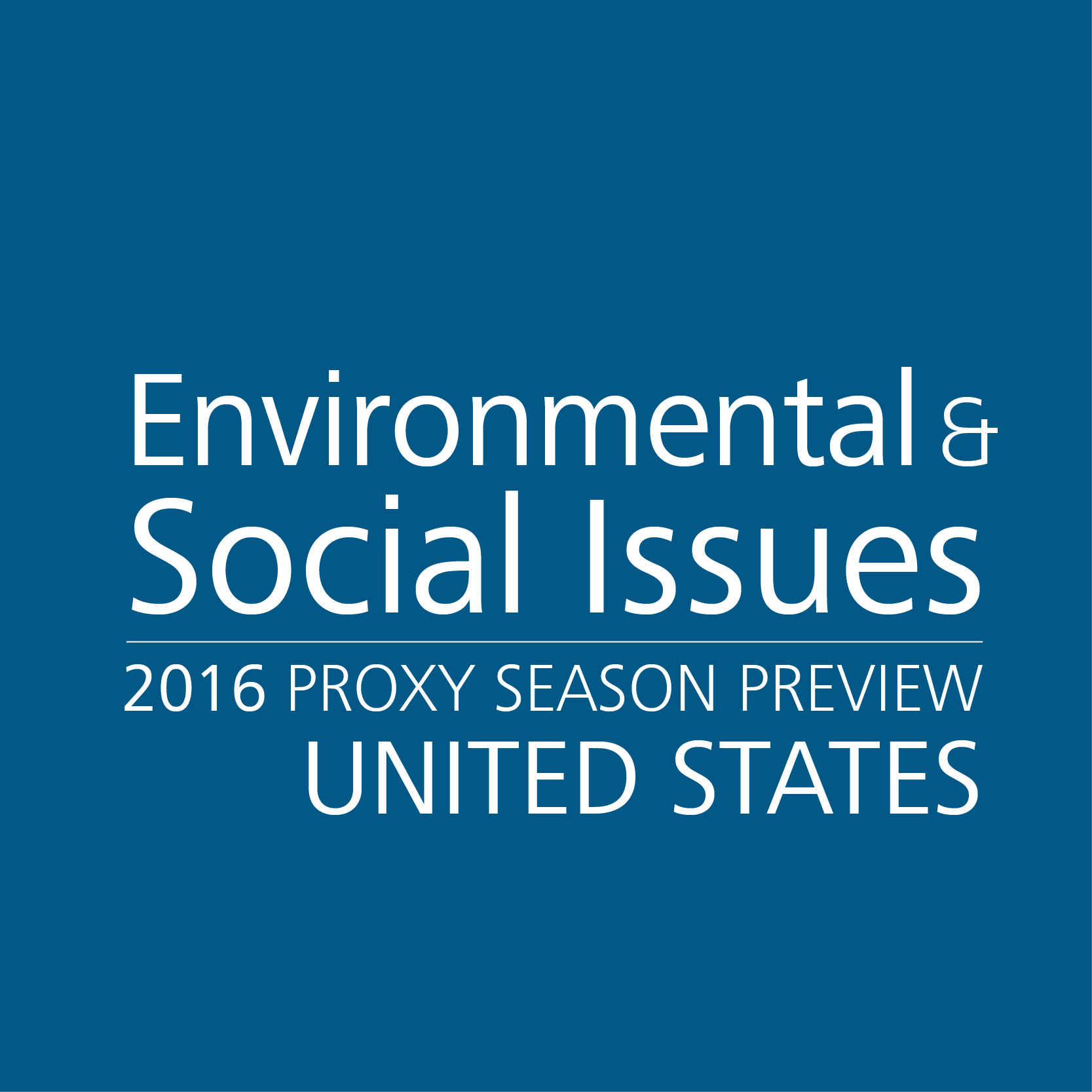 Abstract
Growing efforts to mitigate global temperature rise and move to a low-carbon economy, evidenced by the recent Paris Agreement and other government actions, have driven the submission of a record number of climate change proposals for 2016. ISS Voting Analytics is tracking 89 filings as of the writing of this report, a 30 percent increase from 2015.
While still the most popular shareholder topic, far fewer political issue proposals have been submitted this year, at 104 resolutions, almost a 15 percent reduction from last year.
The number of environmental and social (E&S) resolutions filed has declined to the level prior to the surge in submissions in 2014. The drop in filings is driven partly by proponents submitting proposals on proxy access at companies with E&S concerns, rather than the standard E&S resolutions.
New issues are gaining hold this year, in particular those relating to income inequality, including proposals on gender pay gap and minimum wage reform.