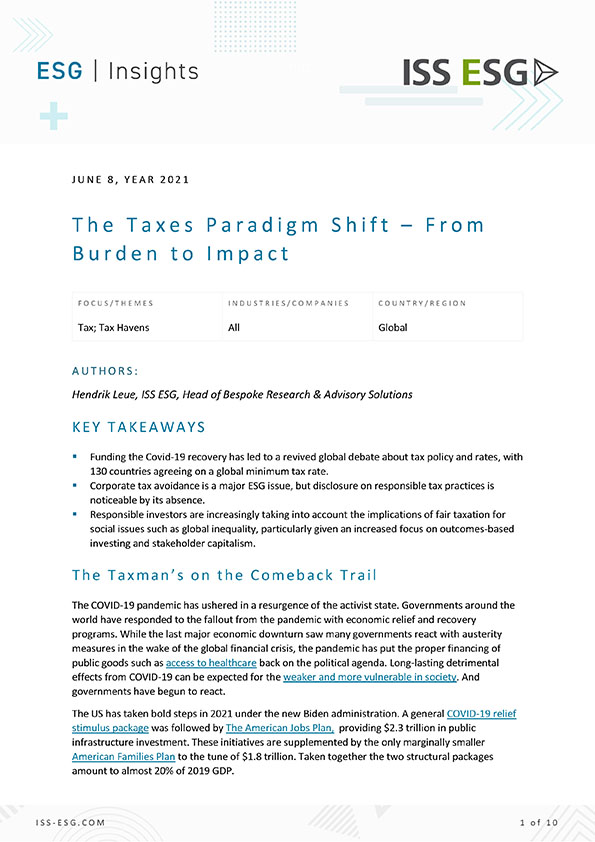 The Taxes Paradigm Shift – From Burden to Impact
JULY 7, 2021
KEY TAKEAWAYS:
Funding the Covid-19 recovery has led to a revived global debate about tax policy and rates, with 130 countries agreeing on a global minimum tax rate.
Corporate tax avoidance is a major ESG issue, but disclosure on responsible tax practices is noticeable by its absence.
Responsible investors are increasingly taking into account the implications of fair taxation for social issues such as global inequality, particularly given an increased focus on outcomes-based investing and stakeholder capitalism.