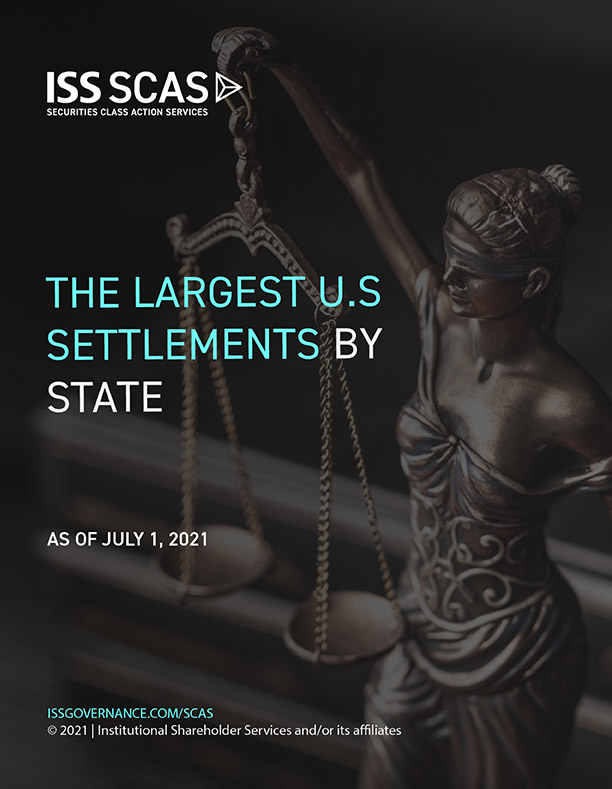 The Largest U.S. Settlements by State as of July 1, 2021
JULY 13, 2021
ISS Securities Class Action Services (ISS SCAS) announced the publication of its latest report on The Largest U.S. Settlements by State, which identifies the largest securities class action settlements by total settlement amount and by U.S. state, including the District of Columbia. First published in 2018, ISS SCAS offers a refreshed analysis of the largest settlements in the U.S., including recently settled cases that now meet the high bar of the largest settlement by state.
Key highlights include:
The 49 settlements total $32.5 billion (or an average of $663.4 million);
Seven (7) states had settlements valued at $1 billion or higher;
Only one (1) state had its largest settlement valued at less than $10 million;
Three (3) states – Alaska, Hawaii, and Wyoming – have yet to experience a class action settlement within their Federal court dockets;
2016 saw the largest quantity of settlements.