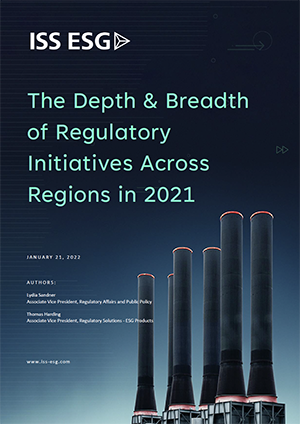 The Depth & Breadth of Regulatory Initiatives Across Regions in 2021
JANUARY 21, 2022
KEY TAKEAWAYS
Sustainable finance regulation has developed significantly both in depth and in breadth across the globe.
While Europe is still the frontrunner, other regions, especially Asia, are catching up.
While the most widely used regulatory initiative so far are green bond guidelines, second to that and often connected are national and regional taxonomies.
Regulatory initiatives vary greatly in terms of bindingness, scope, and prescriptiveness.