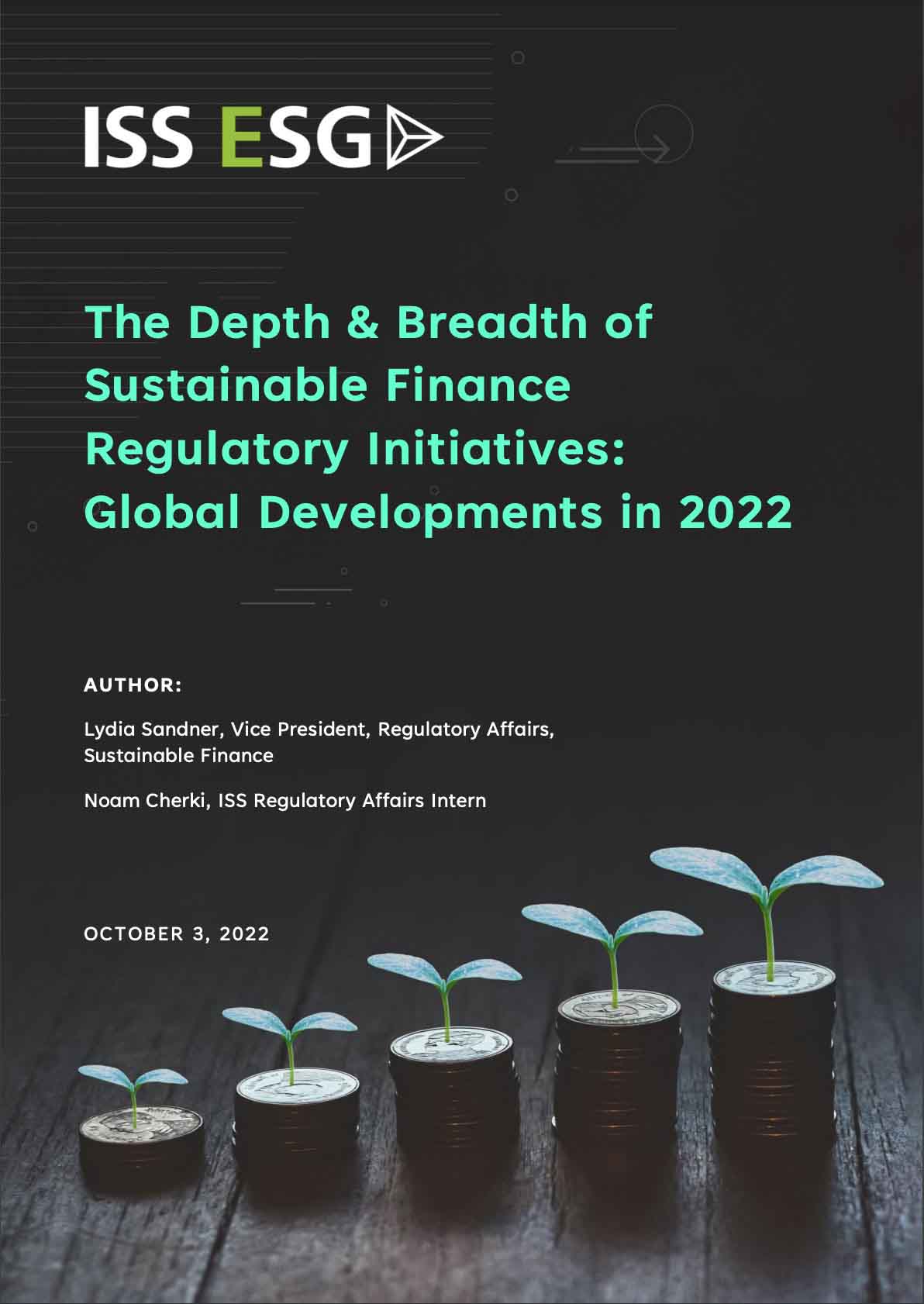 The Depth & Breadth of Sustainable Finance Regulatory Initiatives: Global Developments in 2022
OCTOBER 3, 2022
KEY TAKEAWAYS
The scope and pace of global sustainable finance regulation has accelerated in 2022 across an array of regulatory areas (taxonomies, ESG and climate risk management and disclosures, product requirements, ESG in stewardship, and green bond frameworks).
Regulatory efforts continue to prioritize management of climate-related financial risk as well as preventing greenwashing, although the agenda is beginning to expand to nature-related risks and social issues as well.
The European Union continues to be the leading region in the depth and breadth of its regulatory initiatives.
Asia has accelerated the pace of growth in new initiatives, and North America and Australia have significantly increased their regulatory efforts for ESG-related capital markets. The UK has also proposed and is expected to advance an ambitious agenda.
In 2022, geopolitical tensions, economic volatility, and the politicization of sustainable finance have created policy challenges. Given these conditions, policymakers may aim to pursue sustainable finance regulation that reconciles policy objectives and fosters economic and energy resilience in line with climate transition goals.