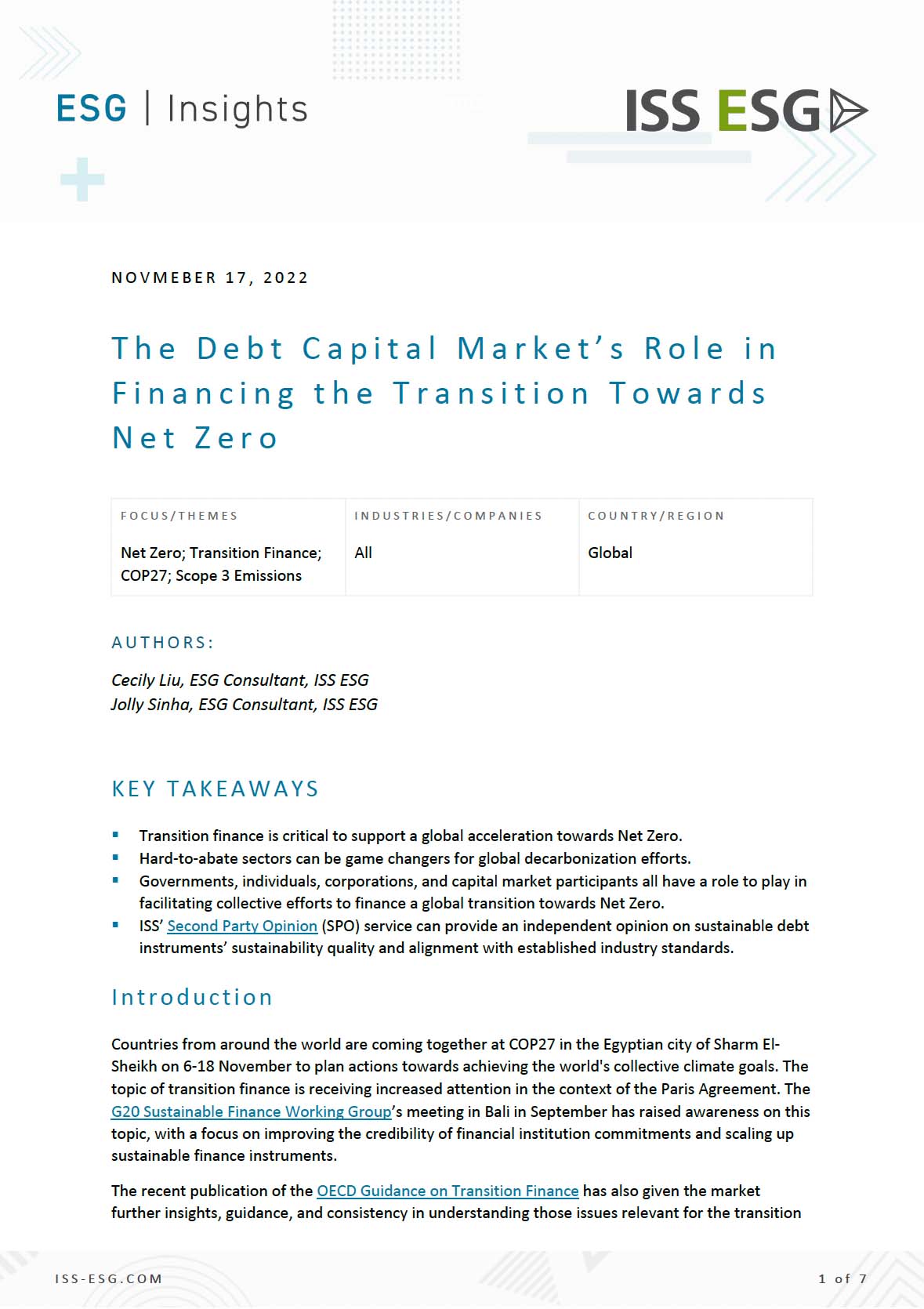 The Debt Capital Market's Role in Financing the Transition Towards Net Zero
November 17, 2022
Transition finance is critical to support a global acceleration towards Net Zero.
Hard-to-abate sectors can be game changers for global decarbonization efforts.
Governments, individuals, corporations, and capital market participants all have a role to play in facilitating collective efforts to finance a global transition towards Net Zero.
ISS' Second Party Opinion (SPO) service can provide an independent opinion on sustainable debt instruments' sustainability quality and alignment with established industry standards.