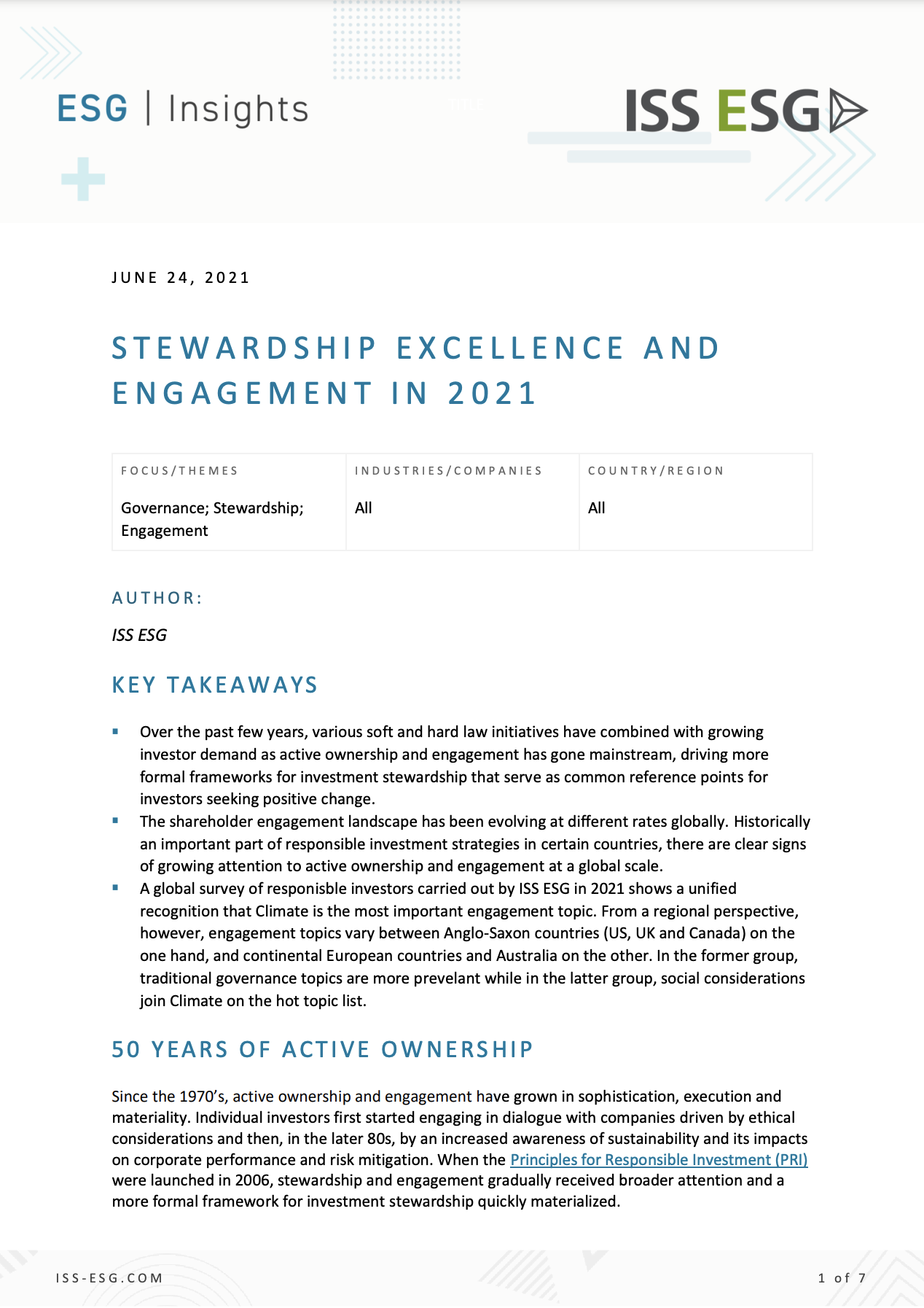 Stewardship Excellence: Engagement in 2021
JUNE 24, 2021
KEY TAKEAWAYS:
Over the past decade and more, various soft and hard law initiatives have combined with investor demand as active ownership approaches generally, and engagement specifically, have grown globally, driving more common frameworks for investment stewardship for investors seeking positive change at companies they invest in.
The engagement landscape has been evolving at different rates and in different ways globally. Historically an important part of active ownership and responsible investment strategies in certain countries, there are clear signs of the growth of engagement strategies and common engagement topics at a global level.
Results of a survey of 133 investors around the world carried out by ISS ESG in 2021 show that climate is the single most commonly shared ESG engagement priority. From a regional perspective, other important engagement topics vary somewhat between investors in the US, UK and Canada on the one hand, and continental European countries and Australia on the other. In the former group, governance, diversity and equality join climate as  the most commonly identified important topics for engagement,  while for investors in continental Europe and Australia, human rights and labour rights considerations join climate at the top of the hot topic list for engagement.