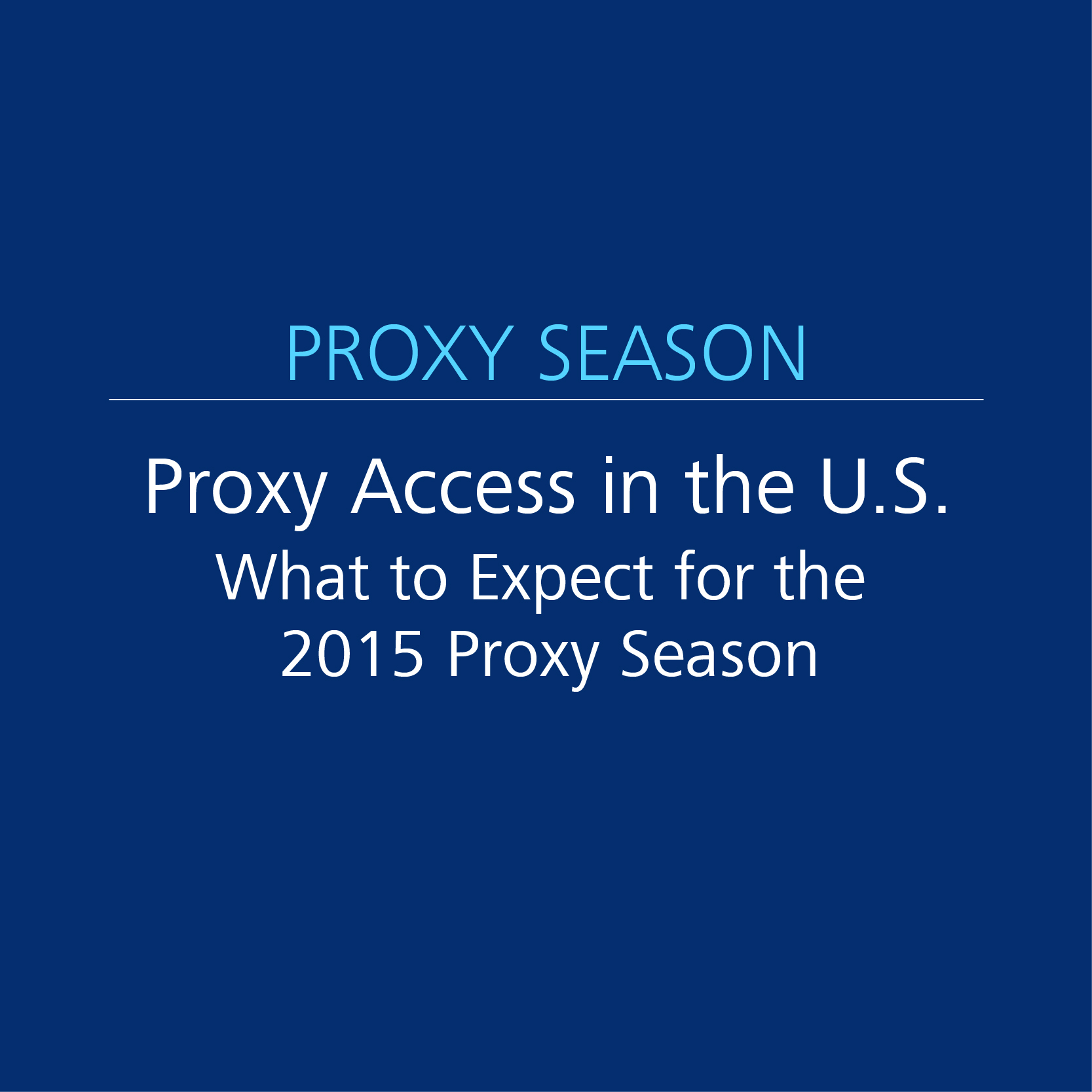 Brief
Few U.S. corporate governance topics generate as much debate or controversy as proxy access. The unsuccessful search for a mechanism under the Federal securities laws to allow shareholders to place their board nominees on company proxy ballots spans eight decades. Judicial invalidation of a market-wide access rule adopted by the U.S. Securities and Exchange Commission (based on clear legal authority provided in the Dodd Frank Act) led the Commission to exit the field in favor of private ordering.
An unprecedented investor push for proxy access planned for the 2015 proxy season nearly ended before it started, however, when a corporate issuer won SEC support in December for its request to exclude a shareholder's access proposal from its ballot in favor of a board-backed alternative. In January, SEC Chair Mary Jo White ordered the Commission staff to vacate this decision and to cease offering advice on similar corporate calls to exclude conflicting proposals for the remainder of the 2015 season. Without the SEC playing its traditional role as referee, the 2015 proxy season could produce no-holds-barred battles over access at many annual meetings.
This paper provides an overview of the types of proxy access-related voting issues that investors should expect to encounter during the 2015 proxy season. Drawing on ISS' Voting Analytics database, the paper documents the results for access shareholder proposals for the past three proxy seasons. It includes a discussion of the analytical approach that ISS will follow in applying our Benchmark Proxy Voting Policy during the upcoming season. The paper also chronicles the major milestones in the 75-year-old debate over access to proxy ballots for shareholders' nominees in the United States.