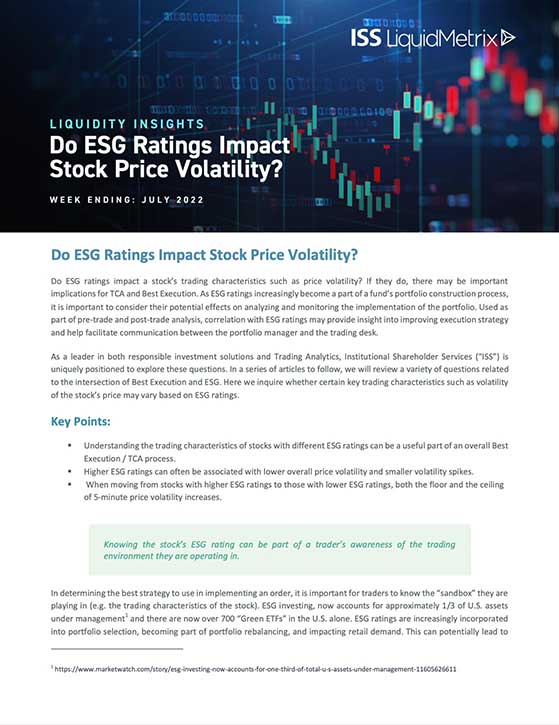 Do ESG Ratings Impact Stock Price Volatility?
JULY 12, 2022
KEY POINTS
Understanding the trading characteristics of stocks with different ESG ratings can be a useful part of an overall Best Execution / TCA process.
Higher ESG ratings can often be associated with lower overall price volatility and smaller volatility spikes.
When moving from stocks with higher ESG ratings to those with lower ESG ratings, both the floor and the ceiling of 5-minute price volatility increases.