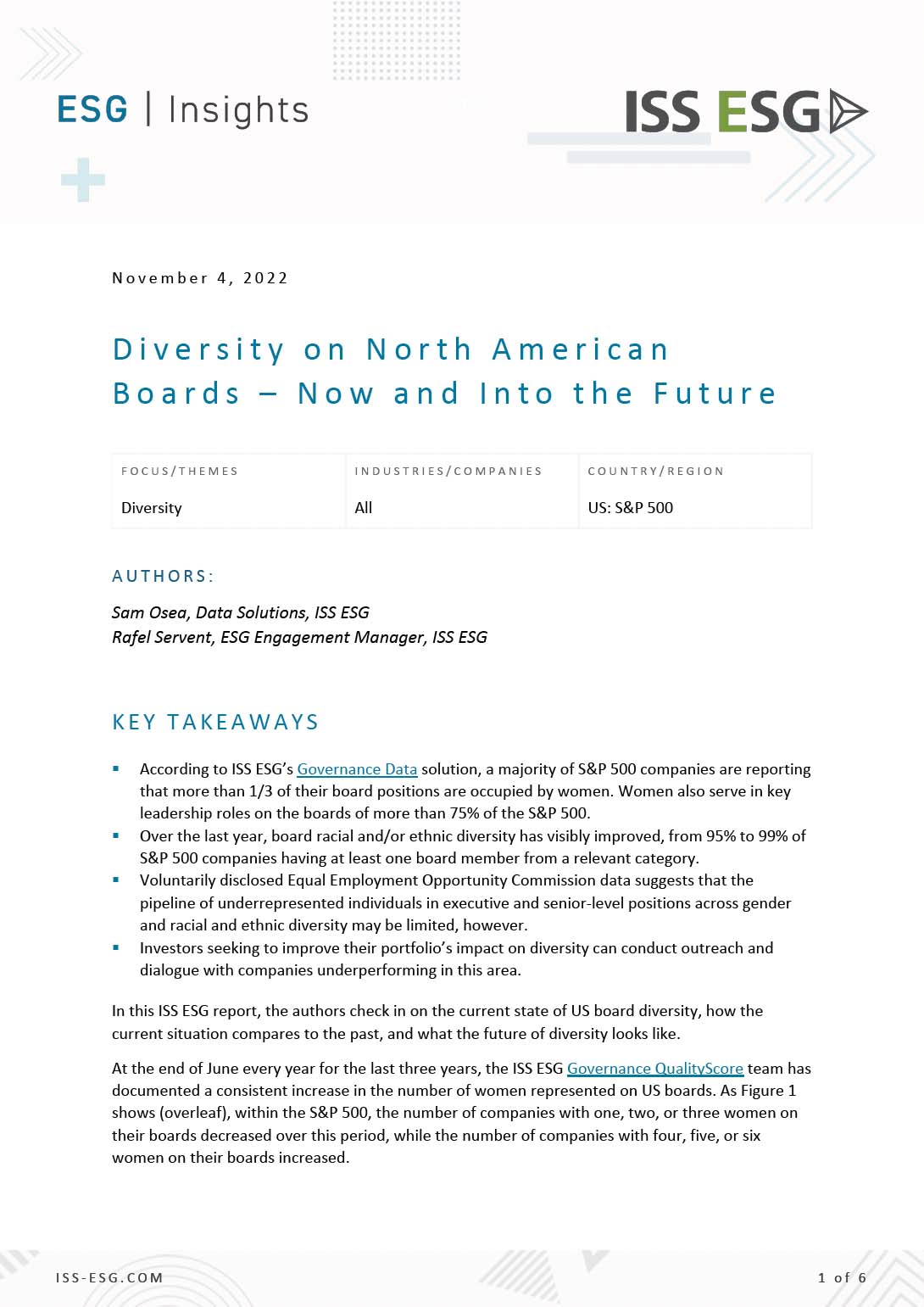 Diversity on North American Boards – Now and Into the Future
November 7, 2022
According to ISS ESG's Governance Data solution, a majority of S&P 500 companies are reporting that more than 1/3 of their board positions are occupied by women. Women also serve in key leadership roles on the boards of more than 75% of the S&P 500.
Over the last year, board racial and/or ethnic diversity has visibly improved, from 95% to 99% of S&P 500 companies having at least one board member from a relevant category.
Voluntarily disclosed Equal Employment Opportunity Commission data suggests that the pipeline of underrepresented individuals in executive and senior-level positions across gender and racial and ethnic diversity may be limited, however.
Investors seeking to improve their portfolio's impact on diversity can conduct outreach and dialogue with companies underperforming in this area.