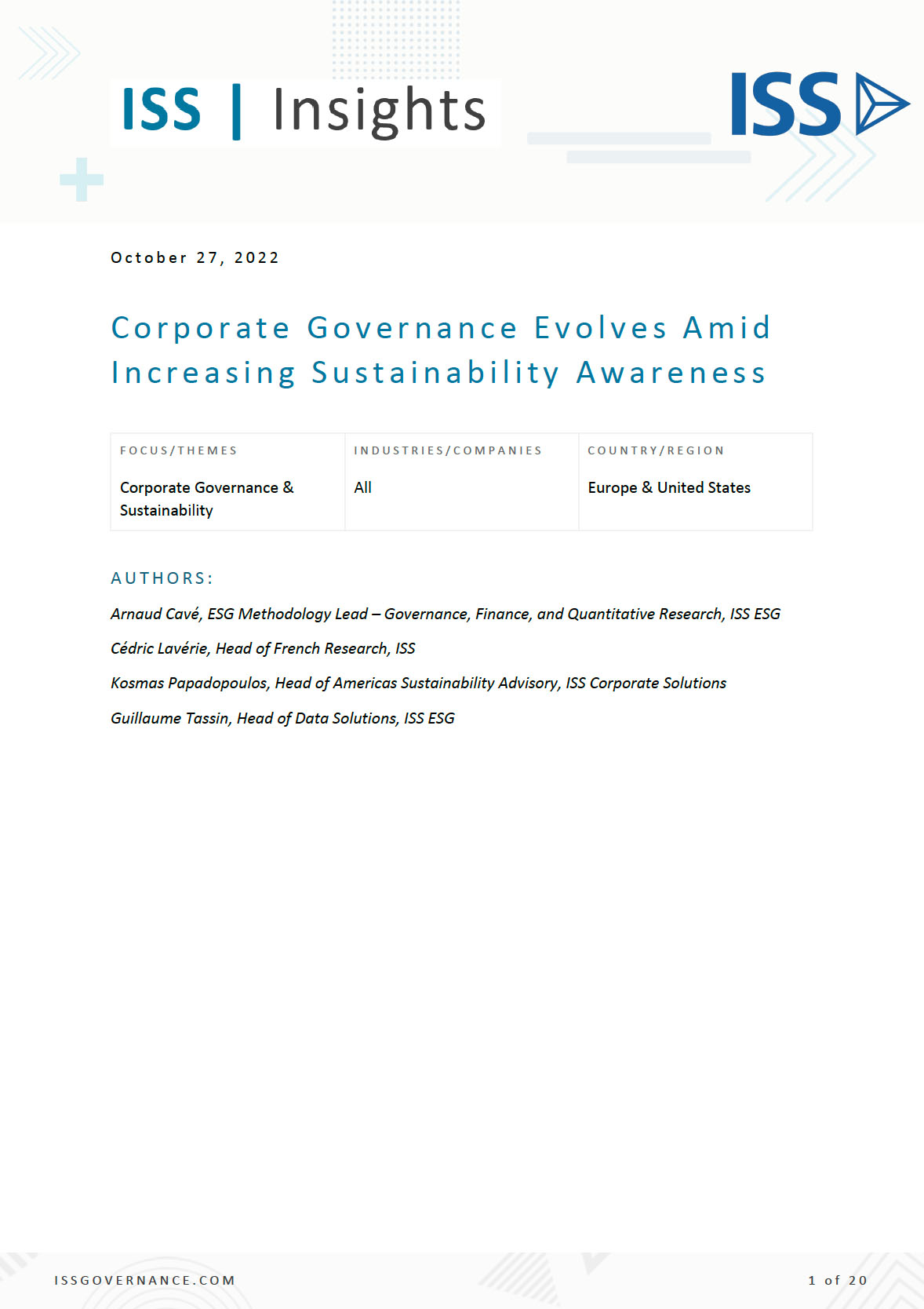 Corporate Governance Evolves Amid Increasing Sustainability Awareness
October 24, 2022
KEY TAKEAWAYS
Major regulatory initiatives in Europe and in the United States could encourage the consideration of sustainability issues in boards of directors' decision making.
A focus on stakeholders' interests is currently permitted by certain legislation. While this possibility exists in France and in the United States, only a few medium- and large-sized listed companies have opted for the so-called benefit corporation status.
Investors' increasing awareness of sustainability issues also contributes to the evolution of issuers' corporate governance structures. Notable investor behavior in this area includes:

An increase in the number of Principles for Responsible Investment (PRI) signatories;
A growing proportion of global assets being managed according to sustainable investment strategies;
An increase in engagement activities focused on environmental and social issues; and
An increase in support for environmental and social shareholder proposals.

Regarding evolution in issuers' governance practices, ISS data indicates:

An increase in the use of board-level sustainability committees;
A notable percentage of companies with at least one director with ESG skills;
Growth in the use of ESG metrics in executive compensation; and
The emergence of management-sponsored say-on-climate proposals.

Lastly, the report highlights the importance of governance best practices in relation to shareholder rights, such as respecting the one-share, one-vote principle and maintaining a high-quality and accountable board, as these practices may also help companies to address environmental and social risks and seize emerging opportunities.