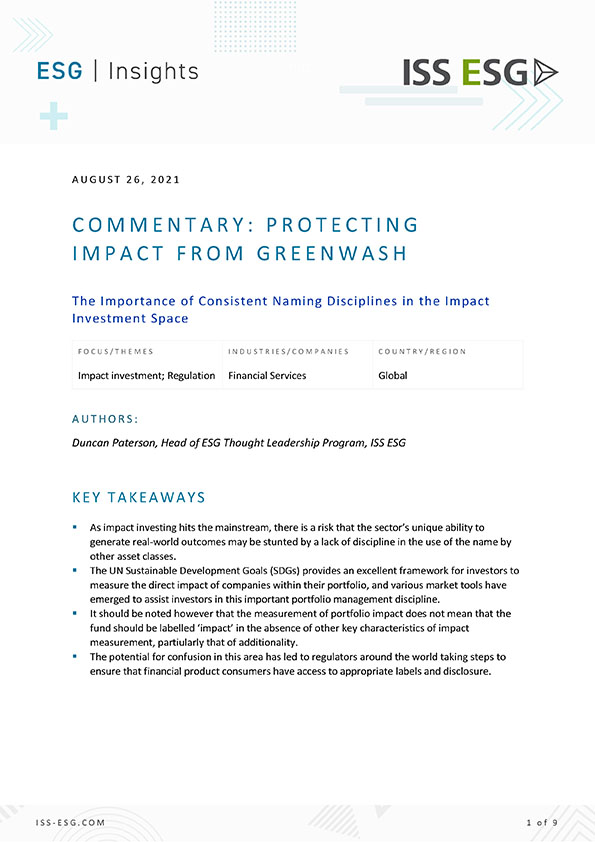 Commentary: Protecting Impact from Greenwash
The Importance of Consistent Naming Disciplines in the Impact Investment Space
AUGUST 26, 2021
KEY TAKEAWAYS
As impact investing hits the mainstream, there is a risk that the sector's unique ability to generate real-world outcomes may be stunted by a lack of discipline in the use of the name by other asset classes.
The UN Sustainable Development Goals (SDGs) provides an excellent framework for investors to measure the direct impact of companies within their portfolio, and various market tools have emerged to assist investors in this important portfolio management discipline.
It should be noted however that the measurement of portfolio impact does not mean that the fund should be labelled 'impact' in the absence of other key characteristics of impact measurement, particularly that of additionality.
The potential for confusion in this area has led to regulators around the world taking steps to ensure that financial product consumers have access to appropriate labels and disclosure.