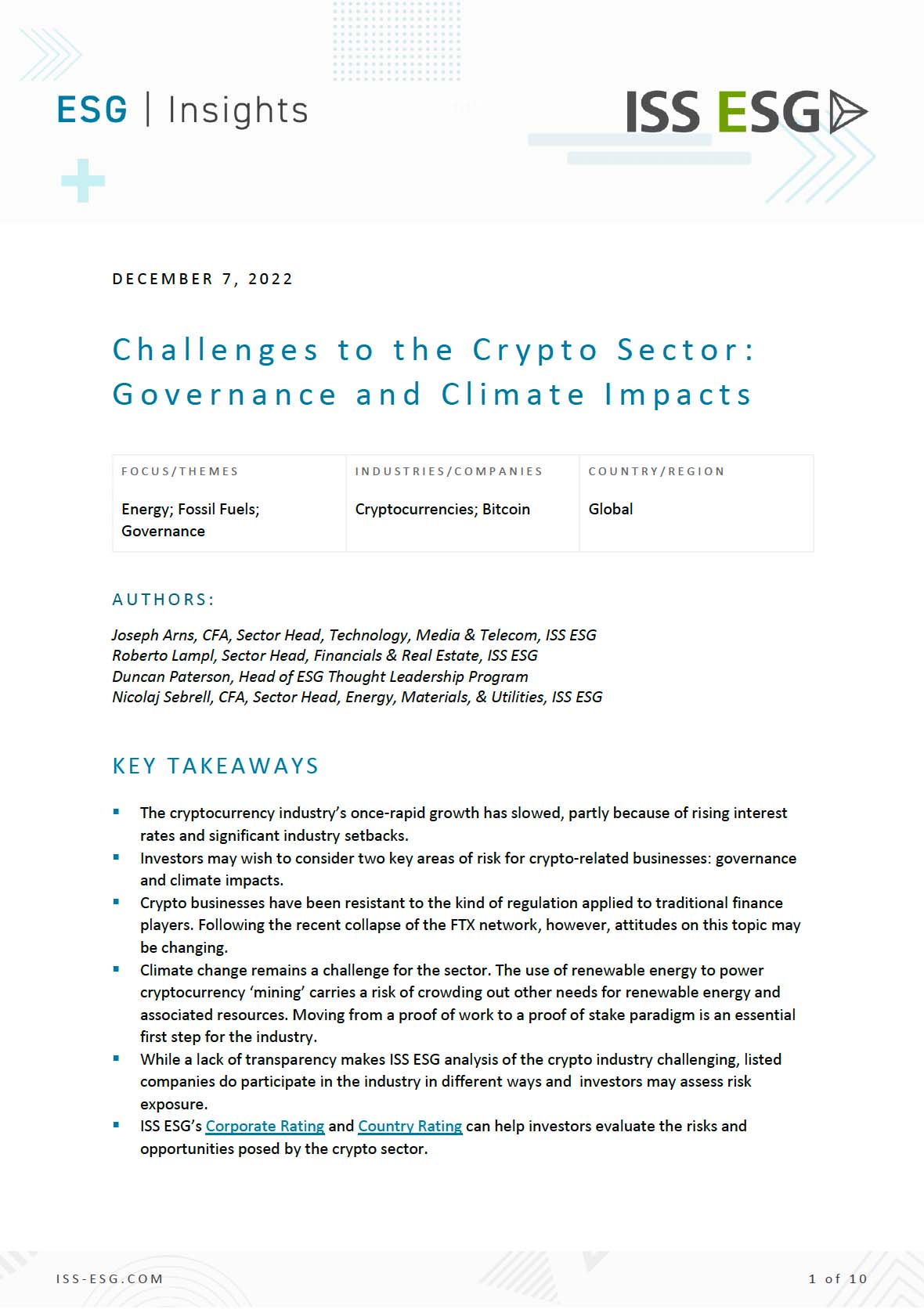 Challenges to the Crypto Sector: Governance and Climate Impacts
December 7, 2022
The cryptocurrency industry's once-rapid growth has slowed, partly because of rising interest rates and significant industry setbacks.
Investors may wish to consider two key areas of risk for crypto-related businesses: governance and climate impacts.
Crypto businesses have been resistant to the kind of regulation applied to traditional finance players. Following the recent collapse of the FTX network, however, attitudes on this topic may be changing.
Climate change remains a challenge for the sector. The use of renewable energy to power cryptocurrency 'mining' carries a risk of crowding out other needs for renewable energy and associated resources. Moving from a proof of work to a proof of stake paradigm is an essential first step for the industry.
While a lack of transparency makes ISS ESG analysis of the crypto industry challenging, listed companies do participate in the industry in different ways and investors may assess risk exposure.
ISS ESG's Corporate Rating and Country Rating can help investors evaluate the risks and opportunities posed by the crypto sector.