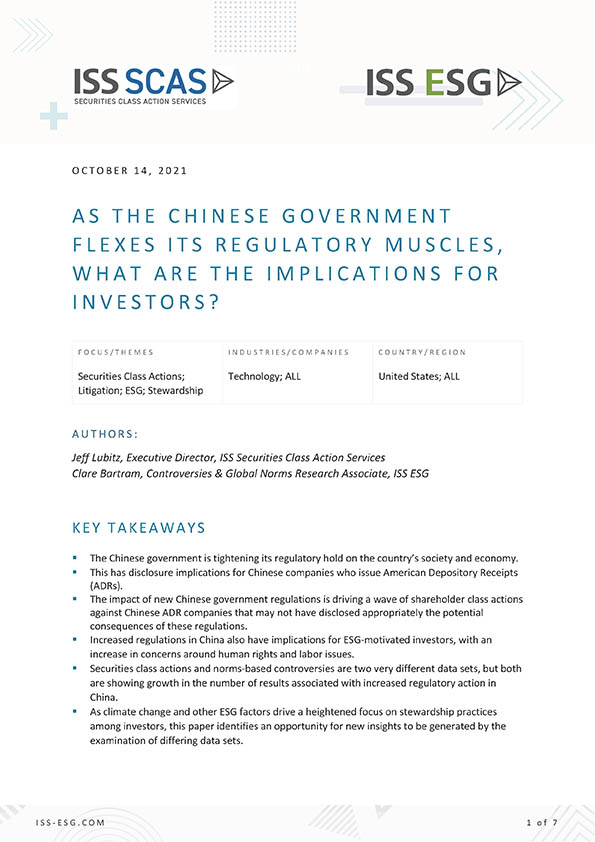 As the Chinese Government Flexes its Regulatory Muscles, What Are the Implications for Investors?
OCTOBER 15, 2021
KEY TAKEAWAYS
The Chinese government is tightening its regulatory hold on the country's society and economy.
This has implications for investors, particularly those who hold American Depository Receipts (ADRs) in Chinese companies.
The impact of new Chinese government regulations is driving a wave of shareholder class actions against Chinese ADR companies.
Increased regulations in China also have implications for ESG-motivated investors, with an increase in concerns around human rights and labor issues.
Securities class actions and norms-based controversies are two very different data sets, but both are showing growth in the number of results associated with increased regulatory action in China.
As climate change and other ESG factors drive a heightened focus on stewardship practices among investors, this paper identifies an opportunity for new insights to be generated by the examination of differing data sets.