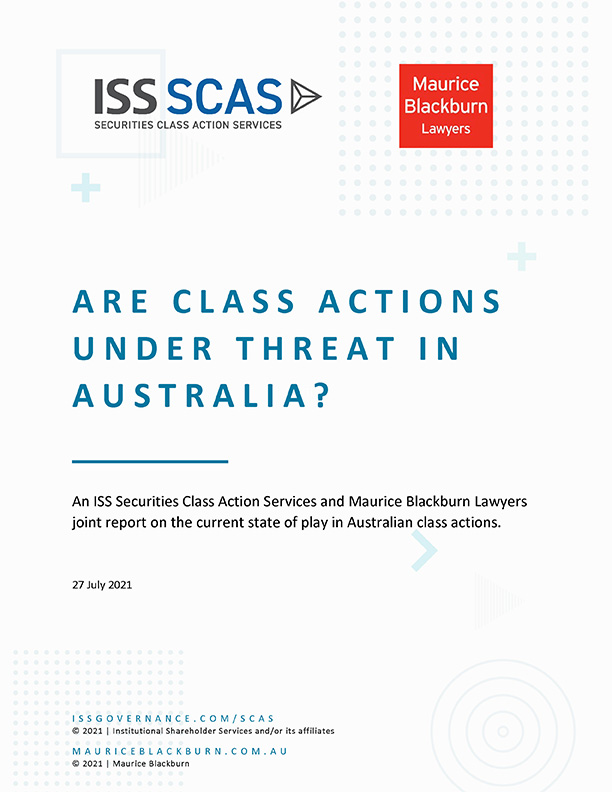 Are Class Actions Under Threat in Australia?
JULY 27, 2021
ISS Securities Class Action Services (ISS SCAS) and Maurice Blackburn Lawyers announced the publication of a joint  report, Are Class Actions Under Threat in Australia, which reviews the current state of play in Australian class actions.
In this report, expert analysis from Australia's leading class action law firm Maurice Blackburn and ISS SCAS will seek to guide you through current topics in the rapidly changing Australian class action landscape, including:
complexities around issues arising from the changing regulatory landscape;
practical matters such as funding arrangements; and,
case selection in competing class actions and how and when to participate in Australian class action recoveries.