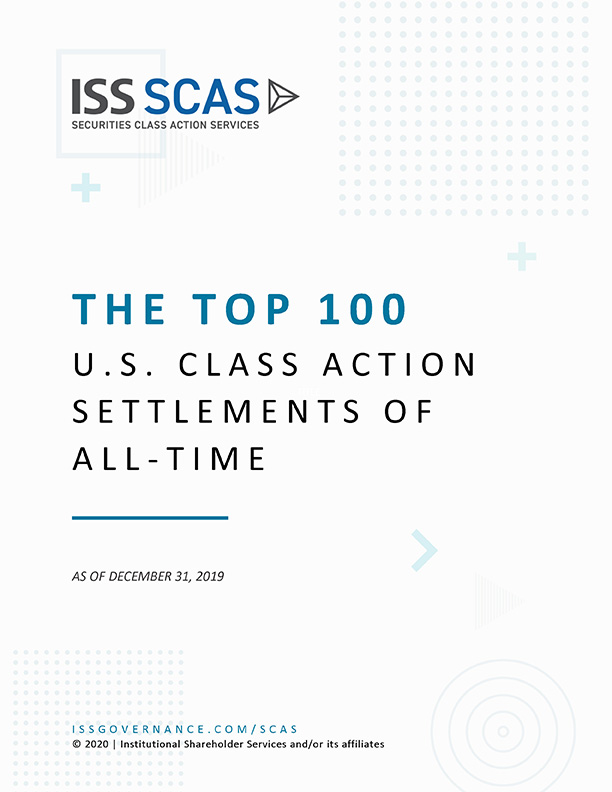 The Top 100 U.S. Class Action Settlements of All Time as of December 2019
FEBRUARY 18, 2020
During 2019, ISS Securities Class Action Services (ISS SCAS) recorded 101 approved monetary settlements filed in the United States (U.S.) valued at $3.17 billion, that are available for distribution to parties in each settlement. Only two settlements were large enough to qualify for the Top 100 list:
Cobalt International Energy – $389.6 million
Alibaba Group Holding – $250 million
The 2019 totals are a significant decrease compared with 2018 when U.S. securities class actions totaled $5.84 billion from 126 approved settlements. One action, the $3 billion Petrobas settlement, accounts for much of the disparity between the two years.