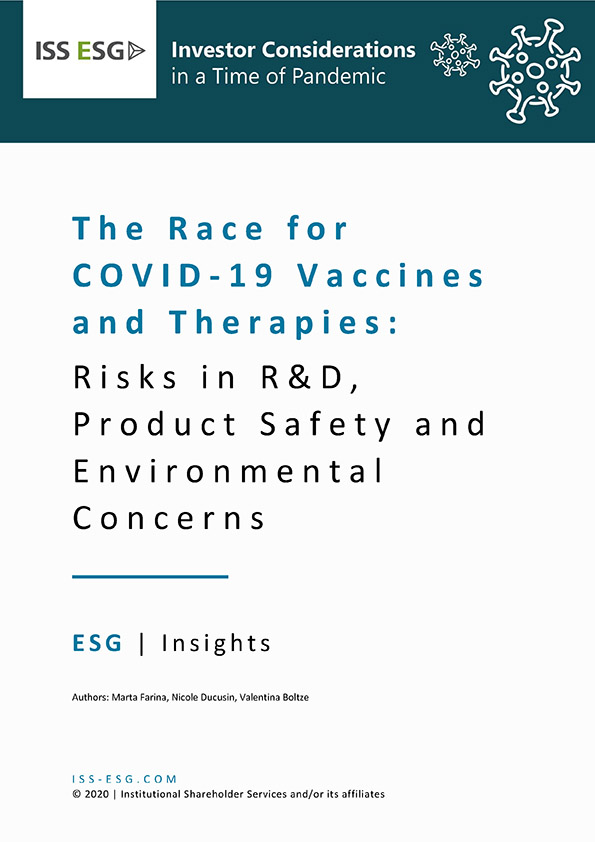 The Race for COVID-19 Vaccines and Therapies: Risks in R&D, Product Safety and Environmental Concerns
JULY 22, 2020
The pressing demand for therapies and vaccines against SARS-CoV-2 amplifies ESG risks of drug development and production.
ISS ESG data shows that many companies are ill prepared to meet the new challenges as effective risk mitigation procedures are lacking.
The need for effective treatments for and prevention of COVID-19 should not come at the expense of the environment. It is crucial that companies include environmental considerations in early R&D and ensure high standards for biosafety when handling biological agents.
ISS ESG's Corporate Rating can help investors identify leaders and laggards with regard to the key challenges faced by the industry today.