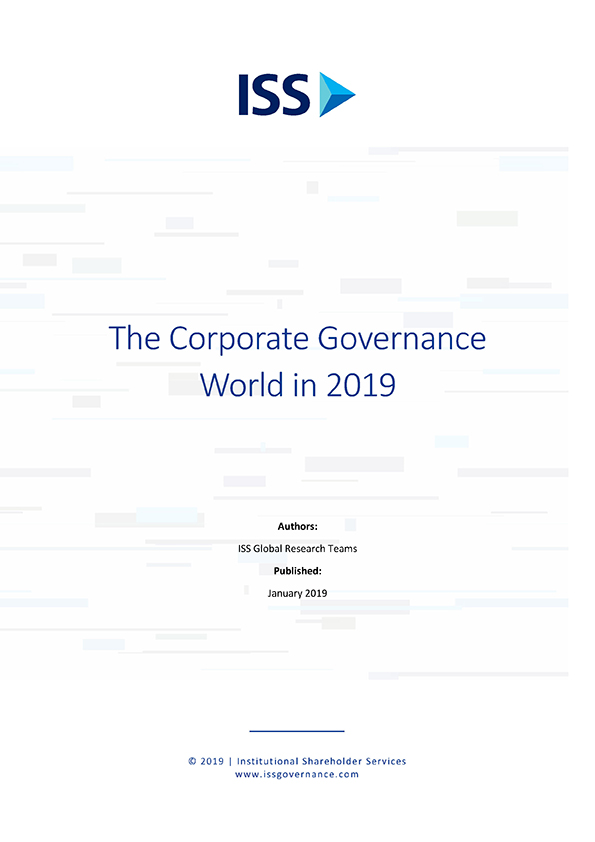 The Corporate Governance World in 2019
JANUARY  2019
Regulatory Change: Most countries conduct regular reviews of their corporate governance regulatory frameworks, with many countries revising their corporate governance codes every three-to-four years.
Focus on Boards: Board composition remains a key focus items for most markets. Board diversity maintains its momentum as a hot topic, with new U.S. legislation mandating gender diversity for the first time for California-headquartered companies.
Executive Compensation:Pay-for-performance alignment will be closely watched, especially as we may be facing a downward market.
ESG Disclosures and Climate Risk: Initiatives to improve disclosure and monitoring of environmental, social, and governance risks are taking place globally. Climate change risk remains a key priority issue for many investors, as an increasing number of companies report on emissions reductions targets and risk management programs.