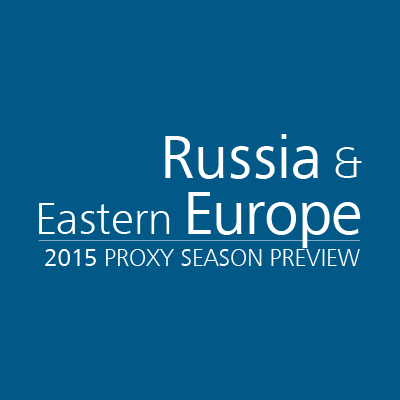 Abstract
The peak of the voting season for the region's largest markets, Russia and Poland, is in May and June.
Recent amendments to Russia's Civil Code introduced clear rules on corporate agreements between shareholders and significant changes to the recognised types of legal entities, including some new corporate forms.
The adoption of a new Russian Corporate Governance Code and introduction of new Listing rules by Moscow Exchange may present challenges for some listed companies in complying with the corporate governance requirements. The new Code recommends minimum one-third board independence , with further provisions regarding independent directors, and board evaluations.
Consolidation in the banking sector of Kazakhstan has resulted in State Welfare fund Samruk-Kazyna divesting its ownership in troubled banking institutions.