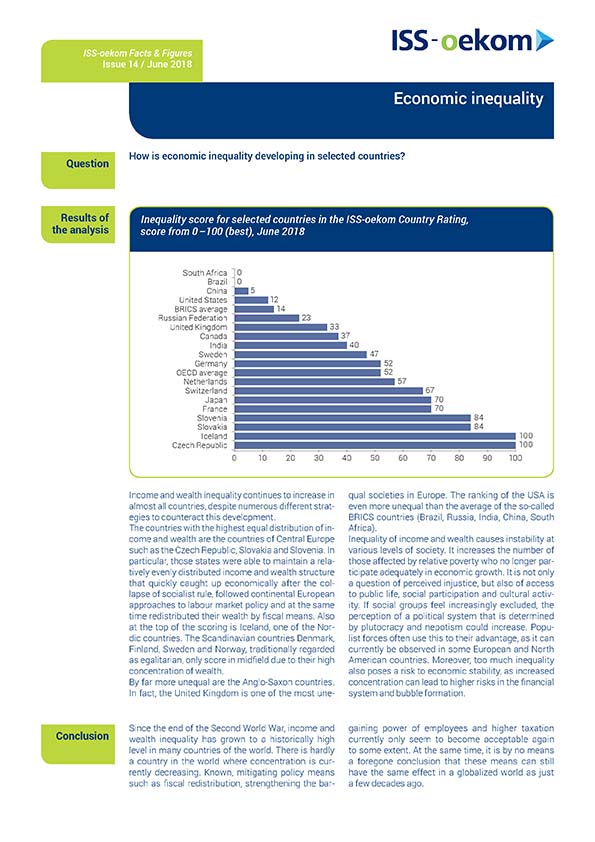 How is economic inequality developing in selected countries?
JUNE 2018
The report takes a current look at the "social inequality" aspect of ISS-oekom's country rating. According to this report, income inequality continues to increase in almost all countries, despite numerous different strategies to counteract this development.
Central European countries such as the Czech Republic, Slovakia and Slovenia are still among the countries with the highest equal distribution of income and wealth. Iceland, one of the Nordic countries, is at the top.
One of the most unequal societies within Europe is Great Britain. Globally, the USA ranked even worse than the average of the so-called BRICS countries (Brazil, Russia, India, China, South Africa).