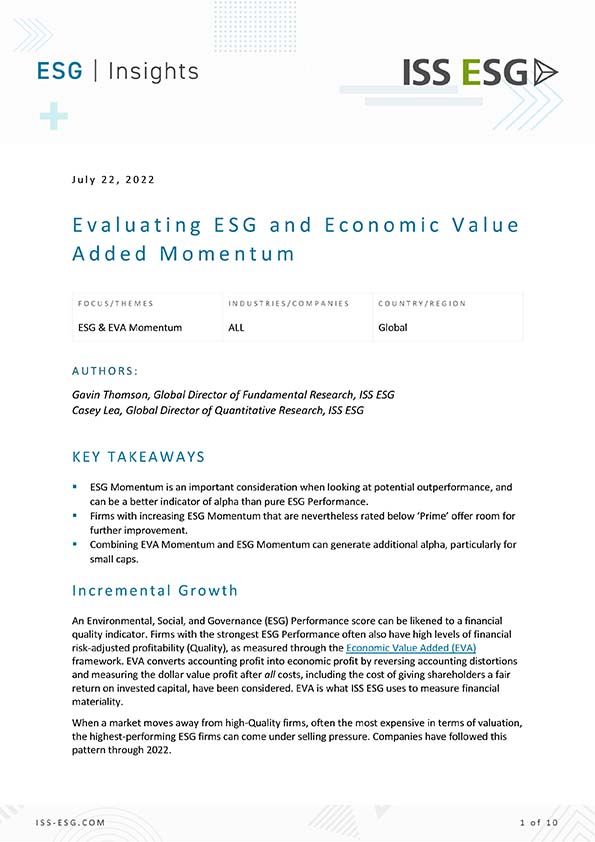 Evaluating ESG and Economic Value Added Momentum
JULY 22, 2022
KEY TAKEAWAYS
ESG Momentum is an important consideration when looking at potential outperformance, and can be a better indicator of alpha than pure ESG Performance.
Firms with increasing ESG Momentum that are nevertheless rated below 'Prime' offer room for further improvement.
Combining EVA Momentum and ESG Momentum can generate additional alpha, particularly for small caps.