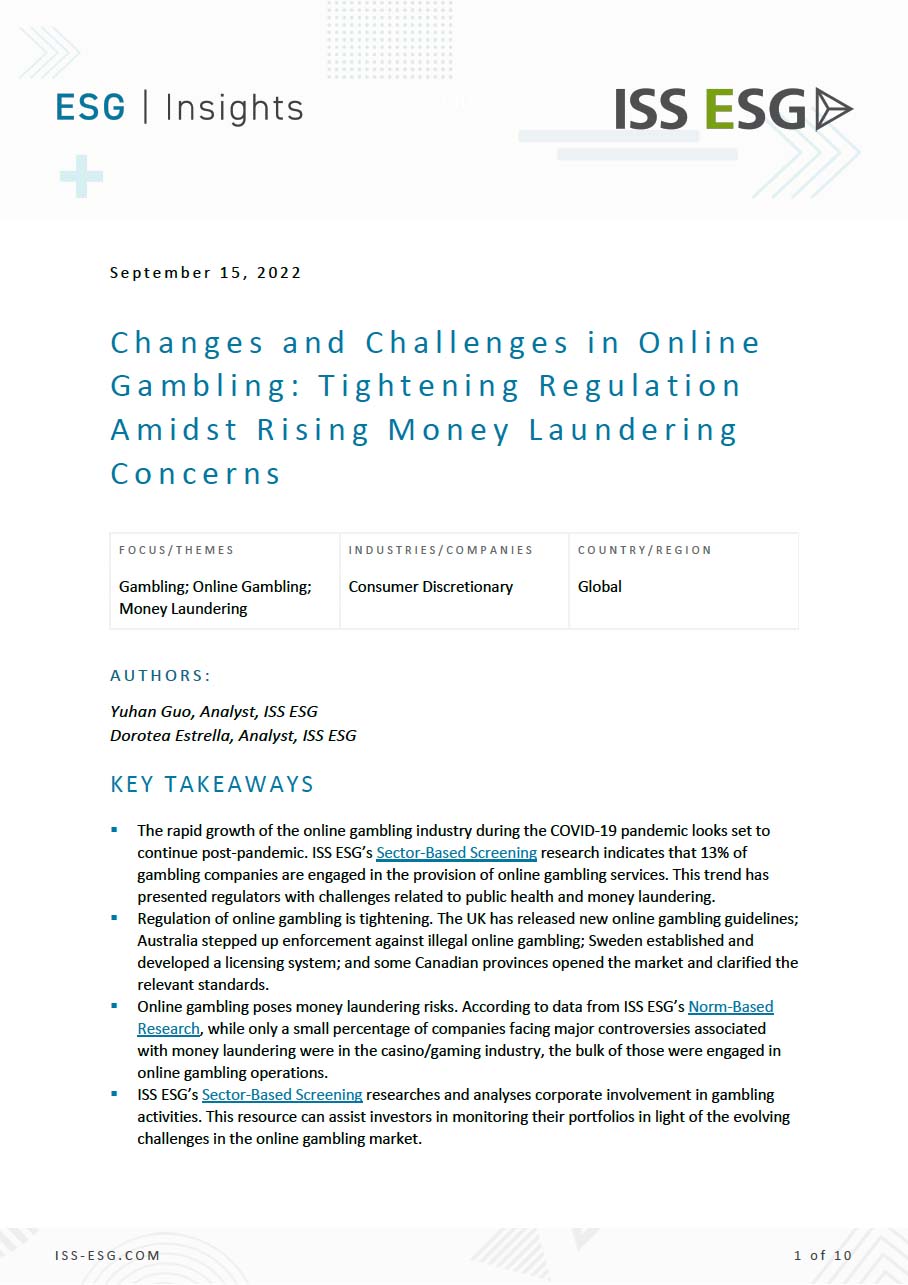 Changes and Challenges in Online Gambling: Tightening Regulation Amidst Rising Money Laundering Concerns
SEPTEMBER 15, 2022
KEY TAKEAWAYS
The rapid growth of the online gambling industry during the COVID-19 pandemic looks set to continue post-pandemic. ISS ESG's Sector-Based Screening research indicates that 13% of gambling companies are engaged in the production of online gambling. This trend has presented regulators with challenges related to public health and money laundering.
Regulation of online gambling is tightening. The UK has released new online gambling guidelines; Australia stepped up enforcement against illegal online gambling; Sweden established and developed a licensing system; and some Canadian provinces opened the market and clarified the relevant standards.
Online gambling poses money laundering risks. According to data from ISS ESG's Norm-Based Research, while only a small percentage of companies facing major controversies associated with money laundering were in the casino/gaming industry, the bulk of those were engaged in online gambling operations.
ISS ESG's Sector-Based Screening researches and analyses corporate involvement in gambling activities. This resource can assist investors in monitoring their portfolios in light of the evolving challenges in the online gambling market.