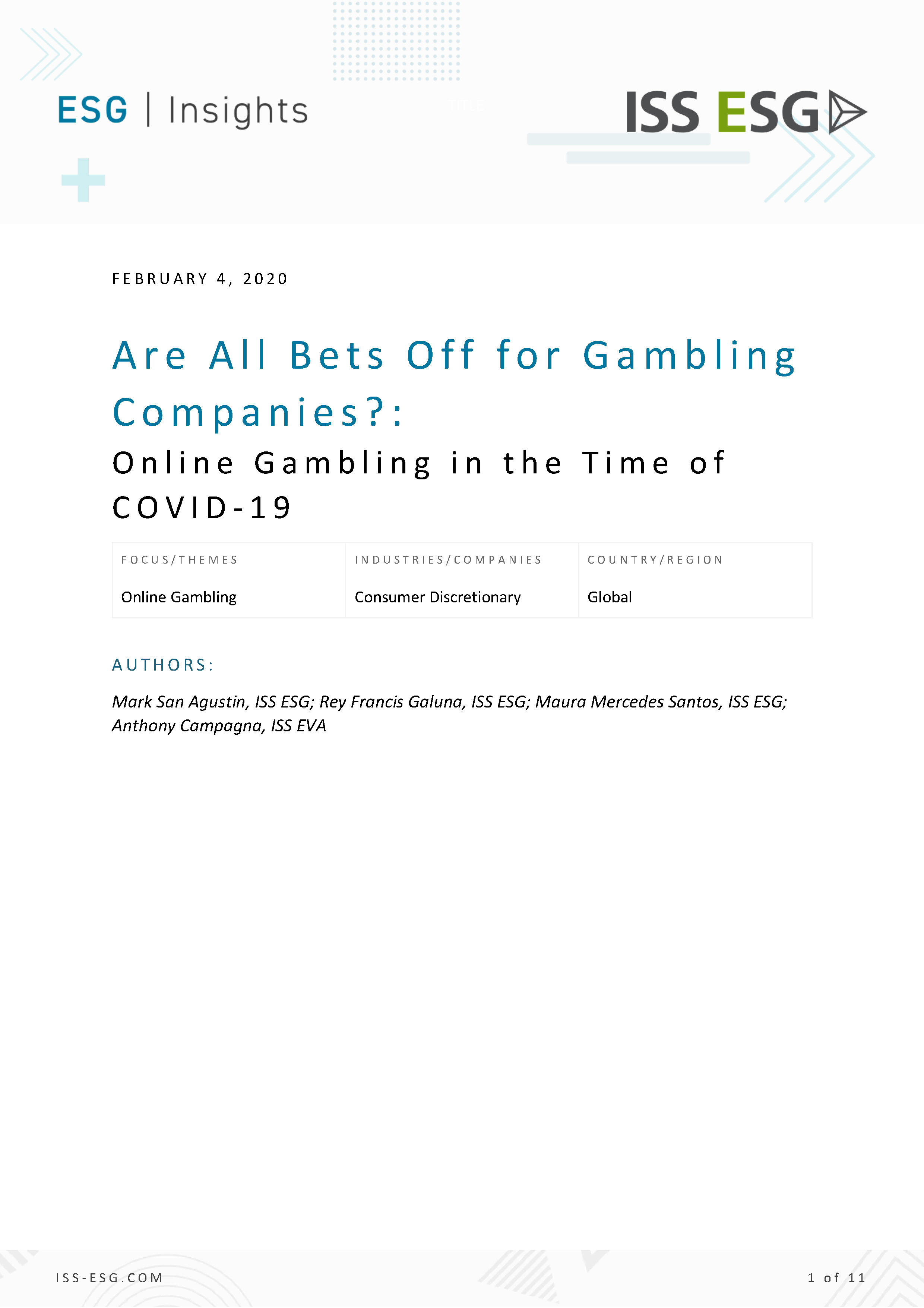 Are All Bets Off for Gambling Companies?: Online Gambling in the Time of COVID-19

FEBRUARY 4, 2021
KEY TAKEAWAYS
COVID-19 has pushed gambling companies to focus their businesses more on online gambling operations.
According to ISS ESG Sector-Based Screening data, entities incorporated in the United States dominate the number of those engaged in online gambling production, followed by the United Kingdom, Sweden, Italy and Germany.
From an economic value added (EVA) perspective, ISS EVA data shows that several gambling companies have benefitted significantly from the increase in popularity and growth in the online gambling business.
Responsible investors should be mindful of the potential for increased harm to consumers of online versus in-person gambling establishments.