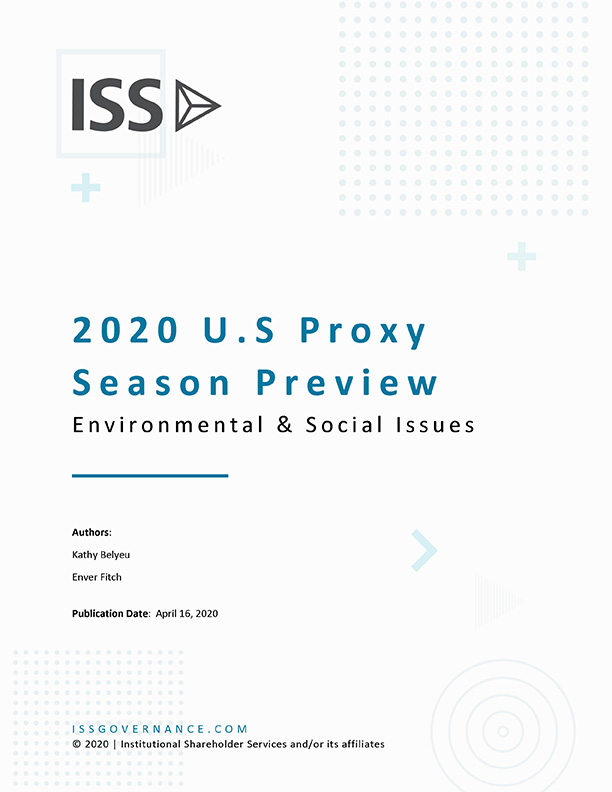 2020 U.S. Proxy Season Preview – Environmental & Social Issues
MAY 8, 2020
Climate remains a top concern: With BlackRock CEO Larry Fink stating that he believes "we are on the edge of a fundamental reshaping of finance" because of climate change concerns, proponents will be increasingly calling for companies to align operations and lobbying with Paris Climate Accord goals.
Climate change as a factor in many types of proposals: In addition to proposals asking for disclosure of targets and scenario analysis, concerns about climate change are motivating proposals on lobbying, deforestation, and other issues.
Plastic pollution also a concern: After Chinese restrictions on imports of certain types of recyclable material revealed how unworkable the U.S.'s system of recycling is, various resolutions are expected about plastic pollution and expectations of corporate responsibility to reduce packaging and waste.