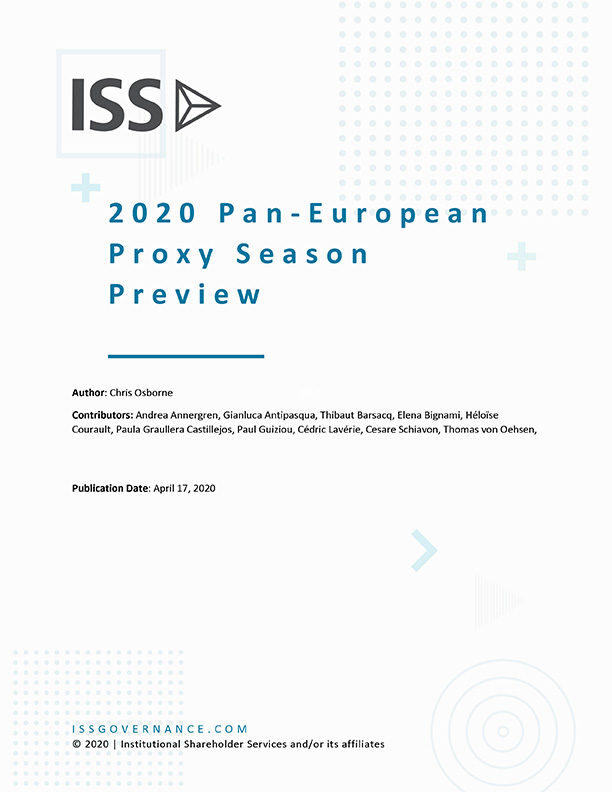 2020 Pan-European Proxy Season Preview
MAY 8, 2020
COVID-19: The social and economic impact of the COVID-19 pandemic is unprecedented and presents many significant challenges for public companies and the shareholders that invest in them. With regards to the main European AGM seasons, given the rapid development of the pandemic and differing national responses, it remains unclear at this time exactly how all markets will be affected, although it is already clear that there will be significant impacts.
Implementation of the Shareholder Rights Directive II (SRD II): The deadline for transposing the directive into local regulations has now passed, with the majority of EU members successfully transposing the directive into local regulation. One outcome of this will be additional say-on-pay votes in a number of European markets this year.
Regulatory changes: Several European corporate governance codes and laws were revised to introduce significant changes, including regulations in Germany, Spain, Italy, and France. 2020 is also the first time that UK-listed companies with a reporting year commencing on or after January 1, 2019 will be required to report against their application of the updated 2018 UK Corporate Governance Code.